Hoghton Tower
Hoghton Tower is about 6 miles south-east of Preston on the A675 road to Blackburn, use Junction 3 of the M65 or Junction 31 of the M6.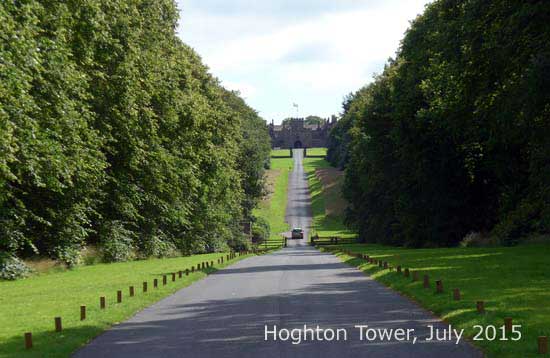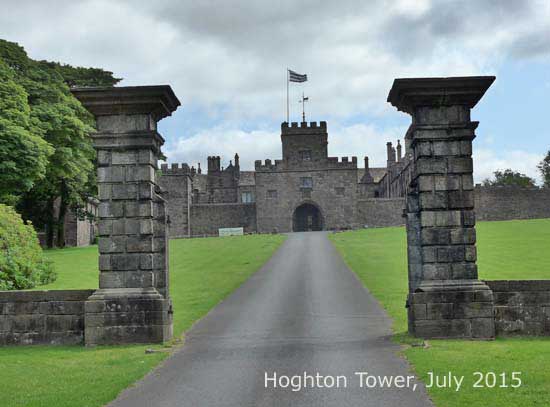 The house is entered up a wonderful drive that takes you to the building about 600ft above sea level. It is visible for miles around as a hill blanketed by trees and easily viewed from Lytham near the coast. The trees unfortunately hide most of the view from the building. The drive points towards Southport.
The house is open to the public most days and is used for weddings, theatrical productions and fairs. It also has a reasonable cafe.
The only way to see the house is to take a tour. The guides are very informative and there is a lot of very interesting information. It lasts about 1hr 20mins. The family has owned the land for 900 years although the building dates from 1565. The actual tower was blown up in the Civil War. King James stayed and knighted his loin of beef, Sir Loin, and the name stuck. The family once owned much of Lancashire but for one reason or another had to sell it.
Read a lot more on their website: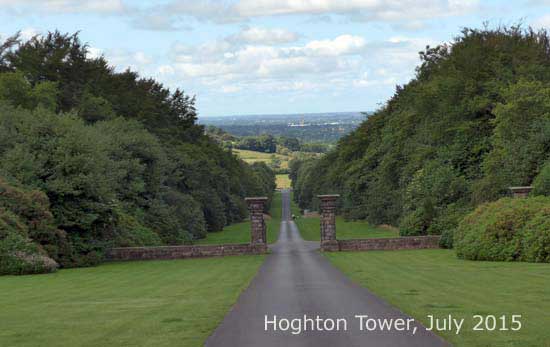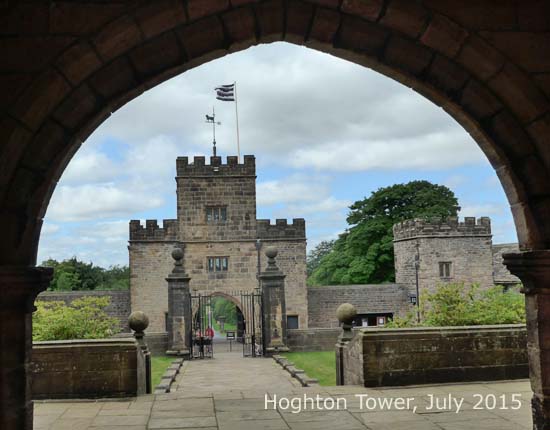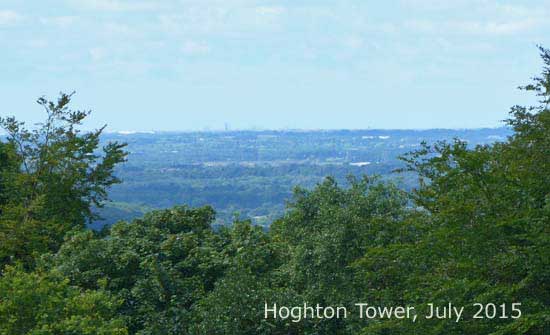 See the Big One at Blackpool and BAE Systems at Warton.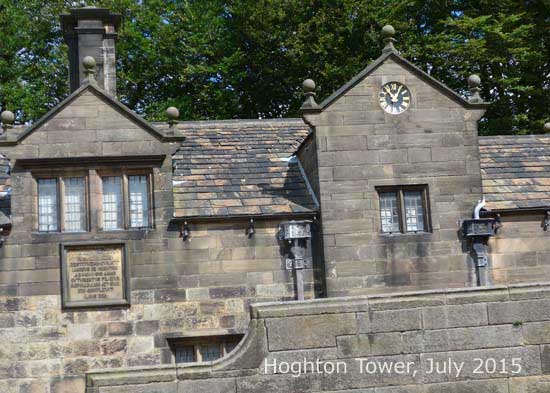 .
Map courtesy of Google.