History
1780-1900
Waterstones in Preston always has a section downstairs of Preston heritage books. Usually more upstairs.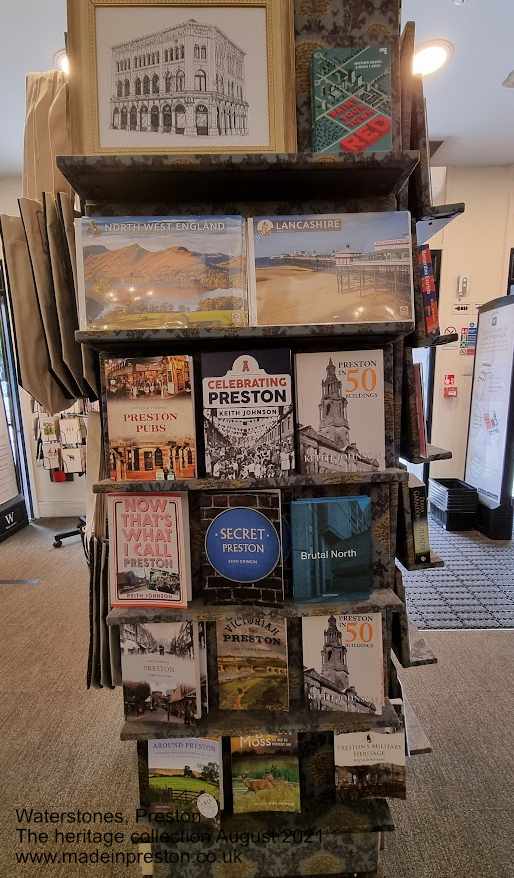 There are many history and heritage books about Preston and plenty more about buses and railways.
In my opinion the best history book of Preston for a more serious but easily read account is 'A History of Preston' by David Hunt in 1992. Written in conjunction with Preston Council. Available in hardback or softback. This book gives a good account from earliest days to very recent mainly in text with a few photos and illustrations. Photo of the original hardback version:
A History of Preston
by David Hunt: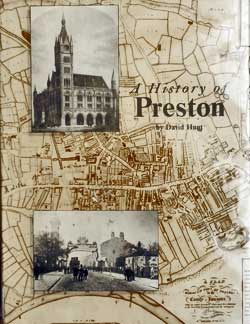 There are a lot of other books although many appeal more to the nostalgia market, which is usually history in living memory and often based on photographs, than a full local history research. Some of the books below haven't been read by myself.
The History of Preston Guild
Alan Crosby, Carnegie Publishing
All you need to know and much more from one of Preston's top serious historians, alive anyway. A must have.

Policing Preston - A history of Preston Borough Police 1815-1969
by Stephen Wilson
A well written and researched book about Preston Borough Police. Published in 2021.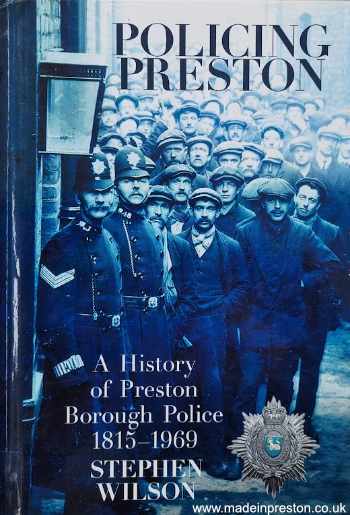 Types and Shadows - A History of Preston City Parish
by Edmund J Crichton
Published in 2015 by Preston City Parish. An interesting and well researched book containing a general history of Preston with some emphasis on church matters..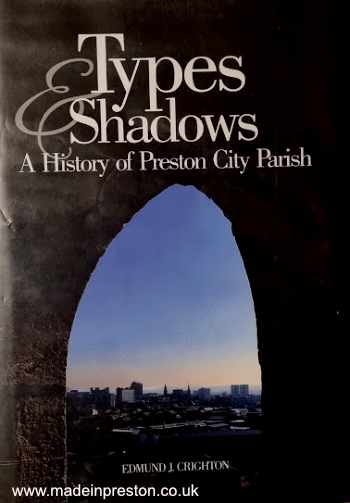 ---
Preston History Tour by Keith Johnson

Preston in 50 Buildings by Keith Johnson

The story of 50 buildings such as the Grade 1 listed Harris, combined with the Sessions House pictured on the cover makes for quite a classic scene in the heart of Preston.
The Smell of Diesel by David John Whitfield
The work life of a lorry driver on Preston Docks from the 1960s. Bought this on Kindle for less than the cost of a magazine and it's a good read. I knew the lorries were underpowered but didn't know they were overloaded and the load was insecure. Those were the days!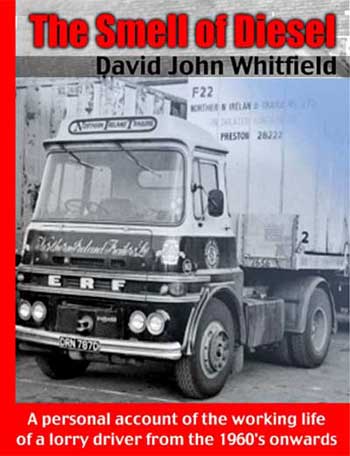 Secret Preston by Keith Johnson
Hidden histories of Preston

A Series of Books by former teacher John Garlington available on Kindle at very low prices and well written.
These are only around £1 each, at the original time of writing,so there wasn't much to lose and found they're well written.
Topical subject the Preston War Memorial is now Grade 1 listed in this period of 100 years since the Great War.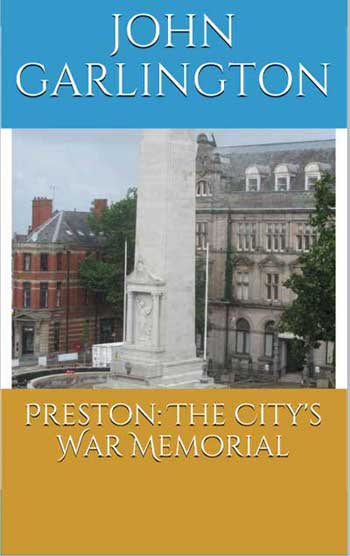 St Walburge's spire and inside the church are magnificent. Grade 1 listed.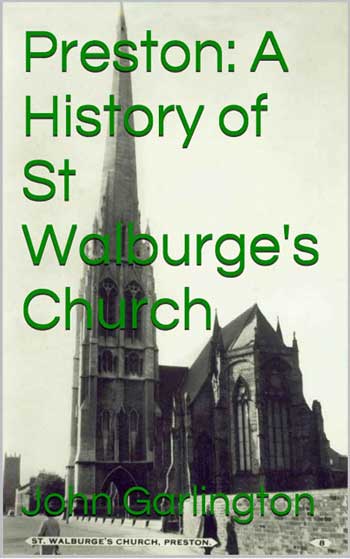 Preston in the 1960s, Keith Johnson. Amberley Press.
Throughout the 1960s, there was a feeling of prosperity and progress in Preston. A Lancashire town throwing off the shackles of the cotton trade, it took other industrial and commercial challenges on board. Better roads and transport............ See more at:
https://www.amberley-books.com/preston-in-the-1960s.html#sthash.DQoye1vU.dpuf
Keith Johnson has now written a lot of books many of which are in Waterstones on Fishergate.
---
Get In Get Out and Get Away
The author served his two years National Service in the King's Own Royal Border Regiment reporting to Fulwood Barracks, Preston. For ten weeks, the drill instructors shaped the platoon from a rag tag outfit to smart soldiers. From Fulwood the platoon was sent to Barnard Castle, County Durham and later to the British Cameroons, West Africa for ten months.

This true story is mixed with amusing anecdotes of growing up in post War Britain through the swinging sixties.
A recent book, August 2012, about Leyland. Sounds interesting: utilises a collection of over 40 rare archive images from all corners of Leyland, comparing them with the same scenes of today. Leyland Then and Now by David Hunt and William Waring. History Press.