Newark Air Museum, Nottinghamshire
Visit 19th May 2016
A lovely day for walking round the outside exhibits and plenty to see inside. Two hangars and a few other buildings including a cafe and shop. Charge for entry. Free car park. Nicely presented museum about 40 years old but improving all the time.
English Electric Canberra. There are 6 Canberras. This one is numbered WH792 but is actually WH791. A photo reconnaissance PR7 version delivered by Short Brothers in 1954. It spent some time in Borneo and Singapore.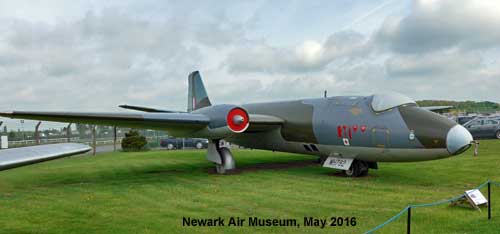 English Electric Lightning trainer Type T5, XS417, first flown in 1964 and delivered to RAF Coningsby in 1965, ref www.lightning.org.uk.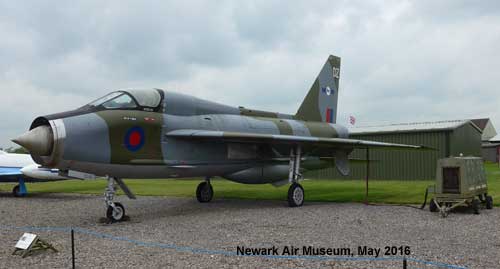 Blackburn Buccaneer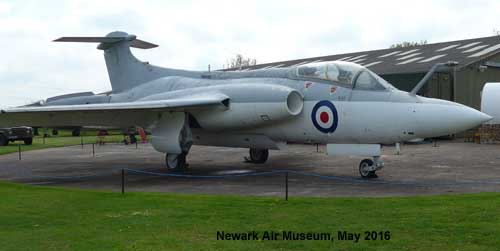 Avro Vulcan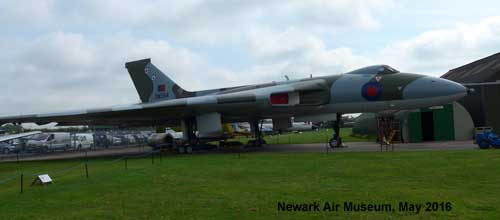 Vulcan cockpit tour, view from the navigator position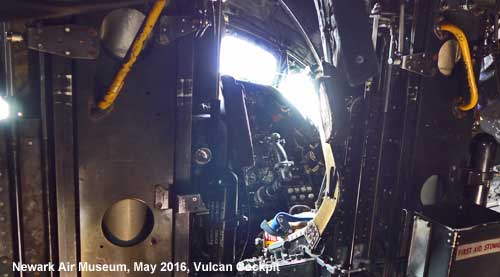 Vulcan navigator, radio operator console facing backwards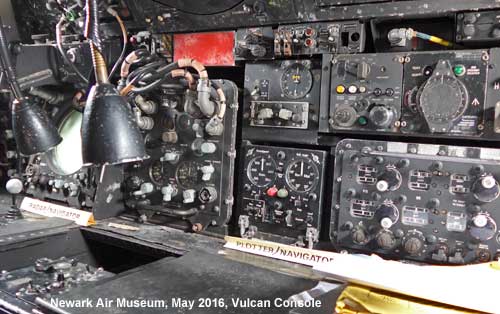 Tiger Moth skeleton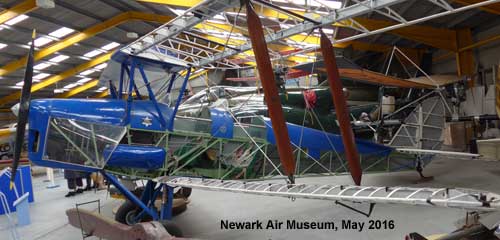 Swift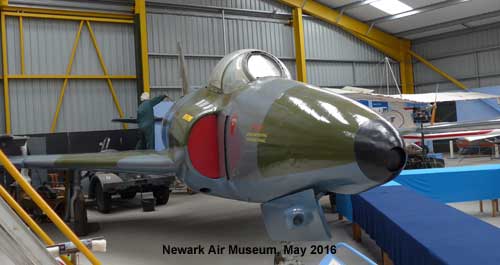 Shackleton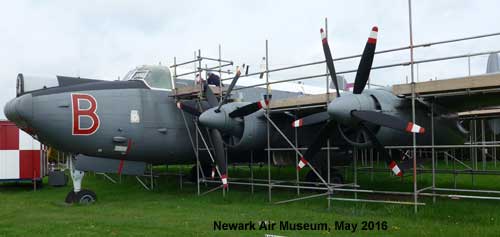 RAF Regiment