Skipton - 10th Yorkshire Dales Bus Running Day
11th Oct 2015.
The Aire Valley Transport Group put on a bus running day based on Skipton Bus Station and with a static display at the long term car park near the canal barge tour terminus.
A good turn out of buses around 40 in the programme. Ribble, Blackpool, Blackburn, Chester, Chesterfield, Rawtenstall, Leeds, Bradford and many more including several towing and recovery trucks. The weather was good and the bus runs were well full travelling to Gargrave, Rylstone, Halton, Bolton Abbey, Ilkley, Bradley, Kildwick, Earby Carleton.
A bus museum in a Yelloway Coach was interesting. Yelloway celebrating 100 years since the first service run by Holts Brothers of Rochdale.
Visit the websites;
http://www.yellowaymotorcoachmuseum.co.uk/
The Yelloway Coach and the Blackpool Transport Atlantean.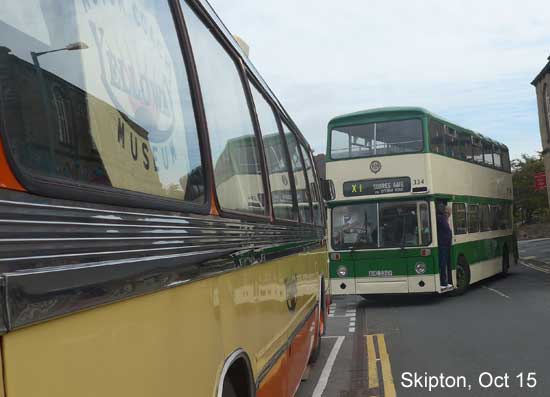 A variety of Green Buses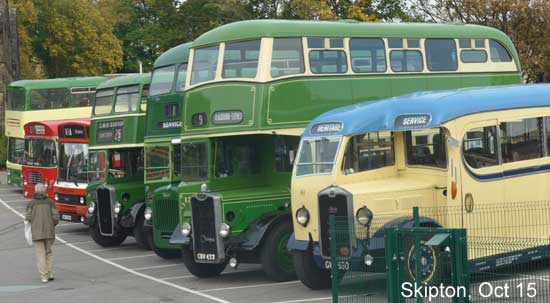 Blackburn Guy with Ribble.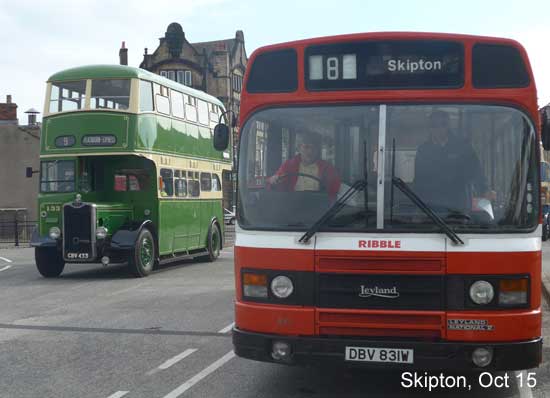 1934, 5/- to Blackpool.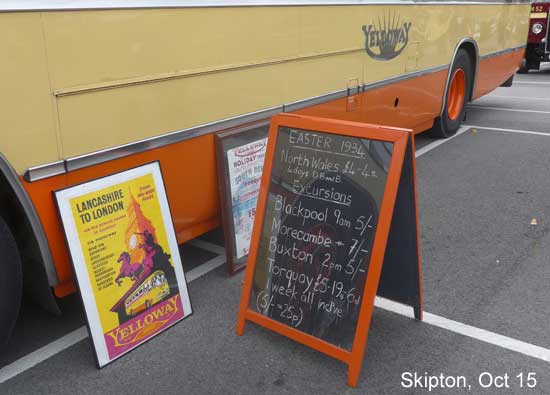 West Riding.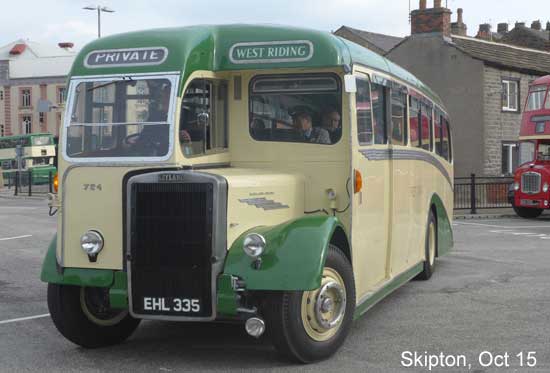 Bradford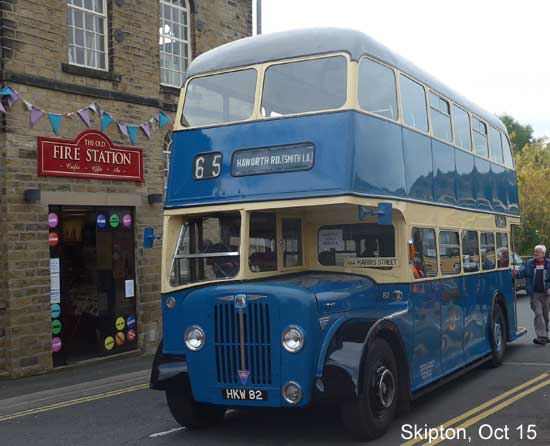 Bradford.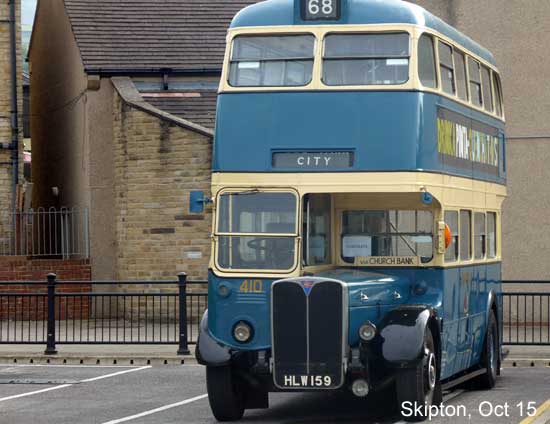 United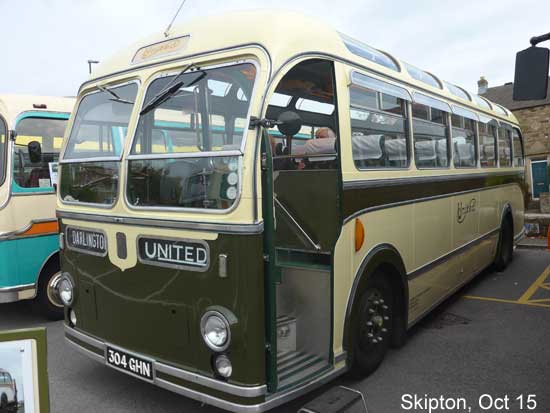 West Yorkshire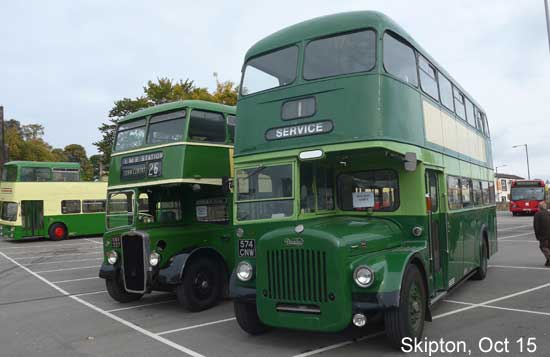 West Yorkshire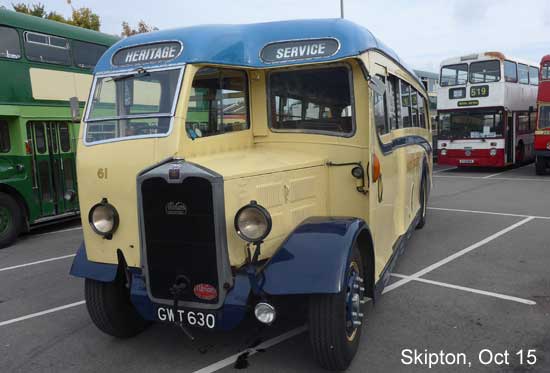 Crosville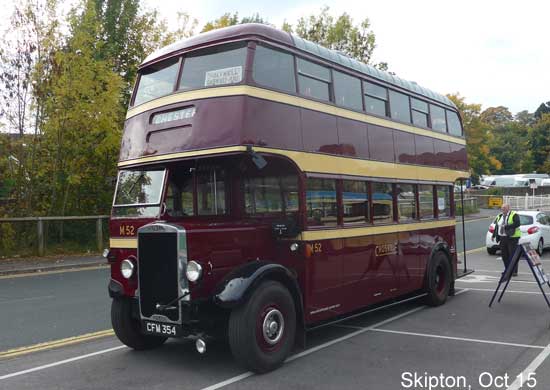 West Yorkshire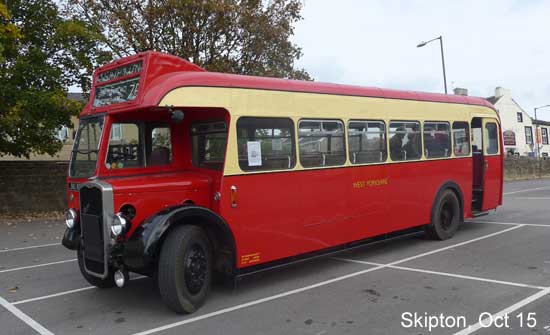 Under restoration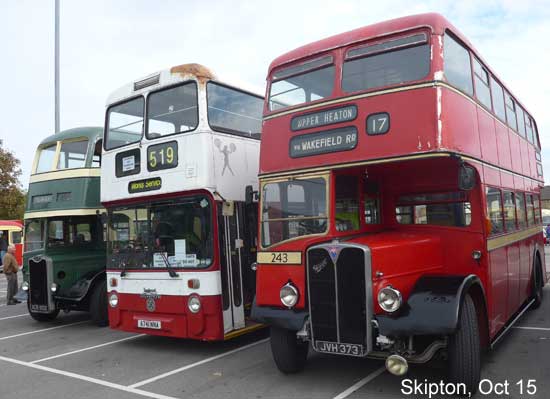 Leeds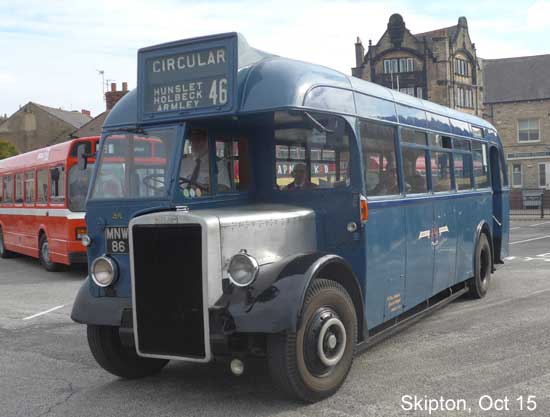 Rawtenstall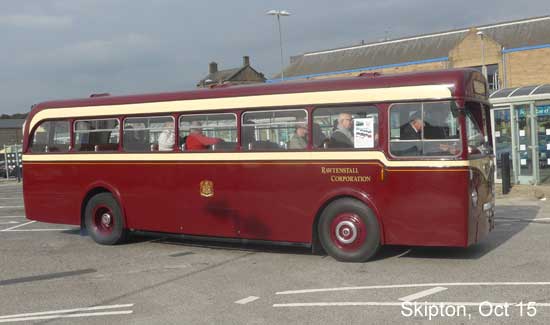 Skipton Canal tour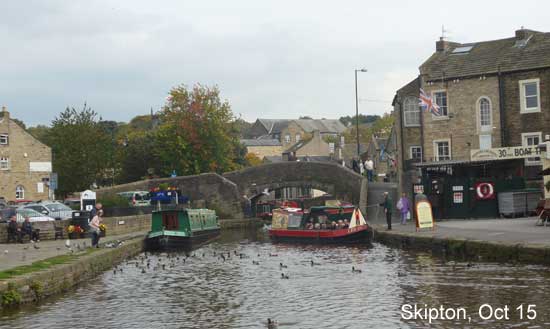 Apartments in Skipton