Beaulieu National Motor Museum
Visit September 2015
Set on the estate of Lord Montagu, who died recently in 2015, it's a wonderful mixture of car exhibits, garden, abbey and house set in the New Forest.
Cars of many types and styles from steam to electric. Well worth the trip.
World Speed Record Cars.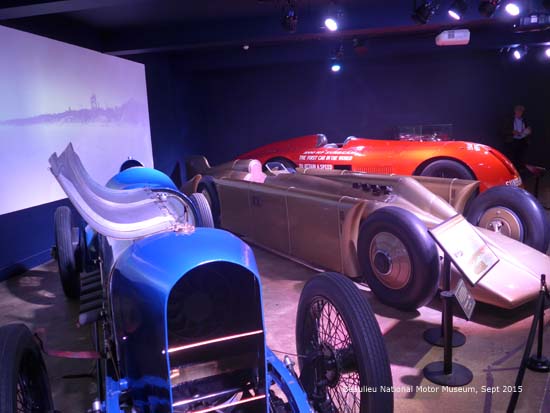 Cars famous from TV in a special exhibition. Del Boy..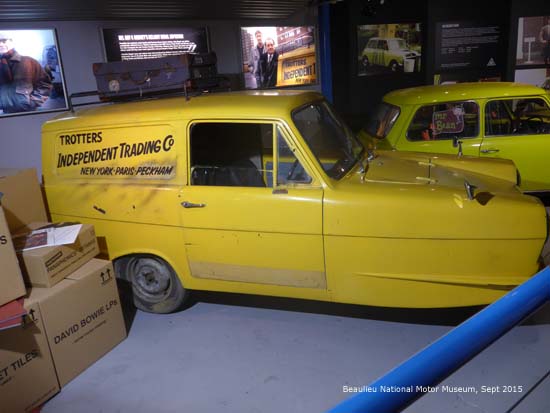 A Top Gear Exhibition containing a lot of the cars created for the show. Brings it to life, brilliant.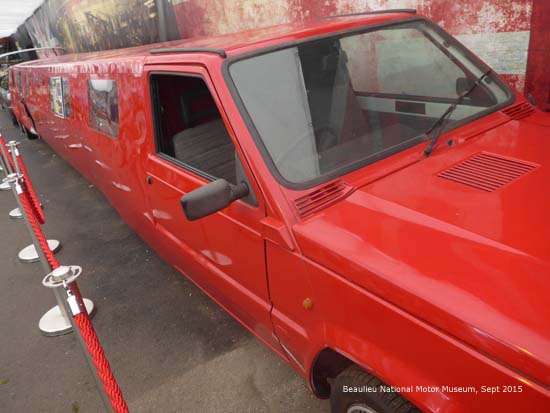 The Abbey.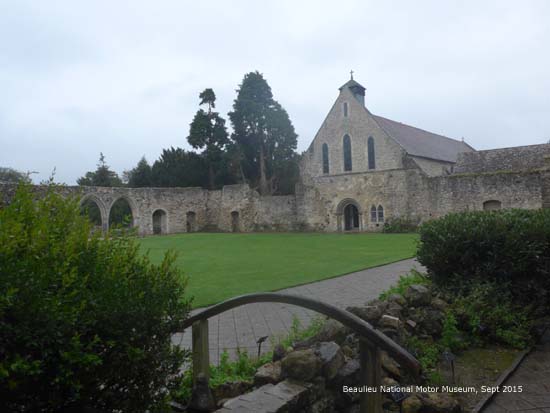 Car Rescue SOS TV show. The man in the centre had owned the car ACECA for 40yrs and not had time to restore it. Now he's seriously ill so the car show restored the car. At this moment he doesn't recognise that it's his as that isn't the real registration plate.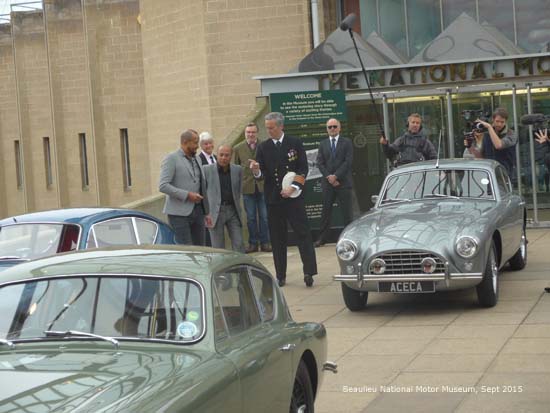 Beaulieu House. Interestng family paintings.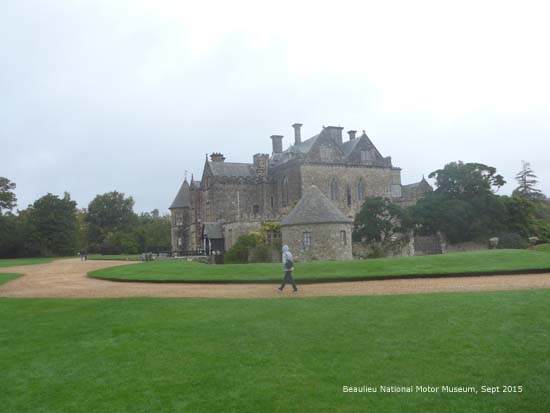 The monorail takes you about the site and through the car museum.