Manchester Transport Museum
Visit in January 2003 (photos wrongly marked Feb 02)
North of the city centre along Cheetham Hill Road and then right, stands the bus depot that has the Museum of Transport behind it.
We haven't been for quite a while, can't believe it's 10 years, the buses were pressed in close together. A good collection.
Leyland Lion, Fylde Road, Preston. CK the old Preston registration.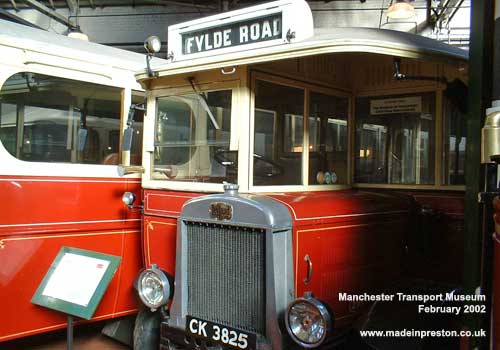 Bedford, once common.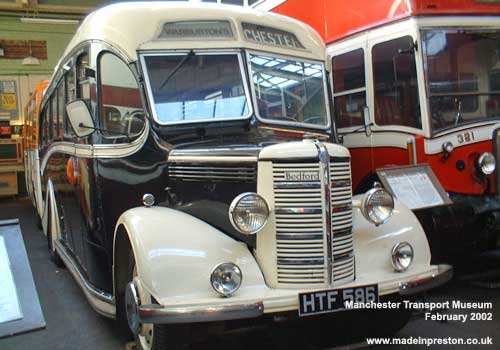 A view down the museum.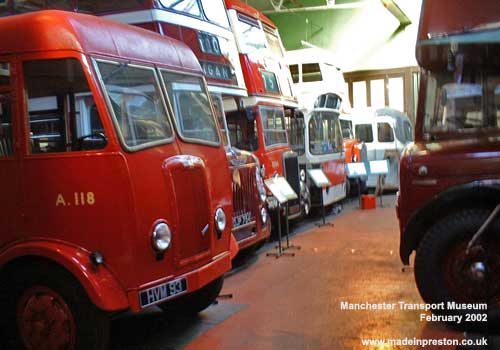 Back of a BBMS - Preston to Bamber Bridge.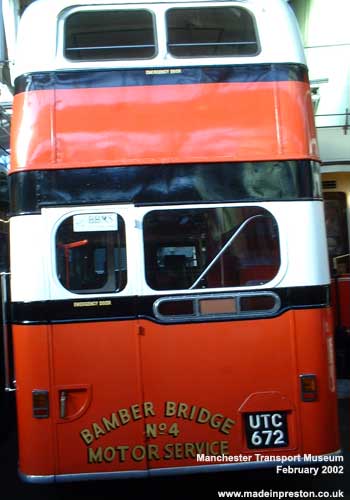 Front of a BBMS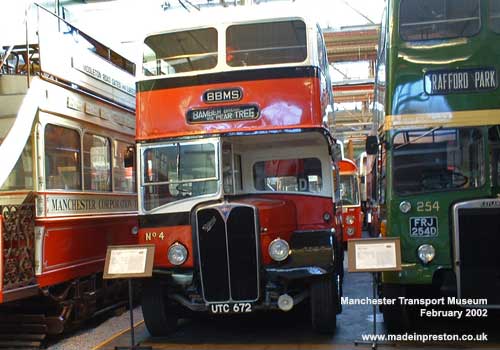 Horse drawn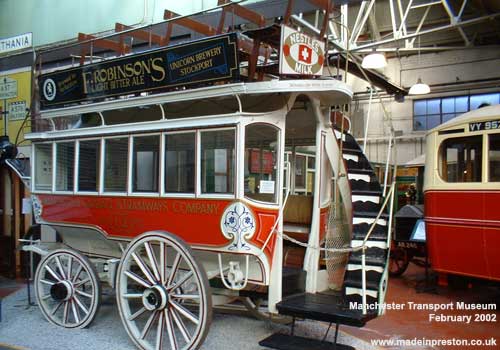 Leyland Tiger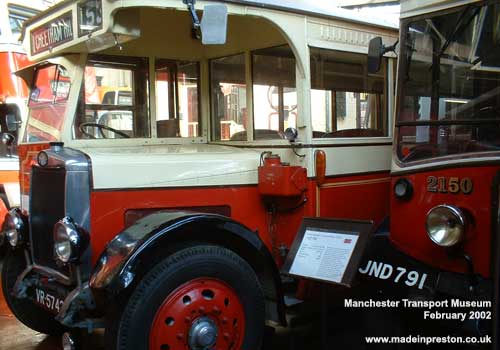 Glasgow, Leyland