Lytham just 10 miles from Preston and sitting on the Ribble Estuary is a relaxed and quality resort occasionally awoken by a passing jet aircraft from BAE Systems nearby.
It has a Heritage Centre that has regular changes of exhibitions, often artists work on sale. Also the Fylde Gallery is in the Booths store, that also has regularly updated displays.
Lytham Green is now used for several events in the year including Lytham Proms and a 1940s weekend.
Photograph of the Windmill on Lytham Green.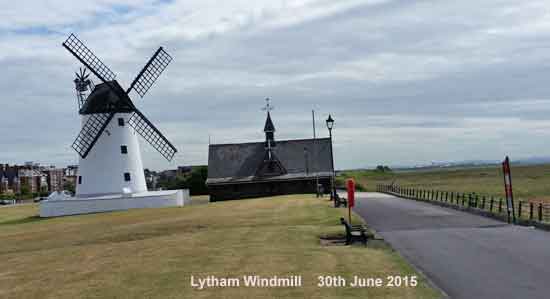 Lytham Hall, Ribble Bus Event 2014.
The Fylde Gallery in Booths, Lytham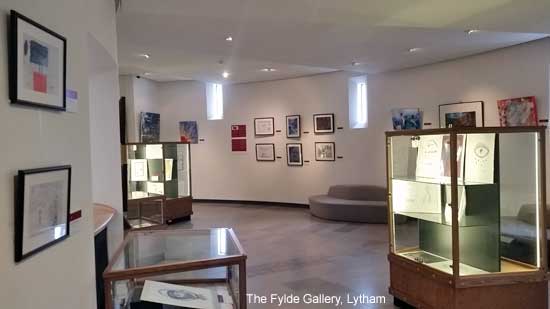 Lytham Heritage Centre
An interesting display until 11th December 2016, and again 14th Feb to 9th April 2017, showing the work of Tom Mellor,architect, artist, designer 1914 - 1994. He was born in Blackburn and the family moved to Lytham where he went to school at King Edward's before studying at the Liverpool School of Architecture. After obtaining a commission in Lytham to produce war memorial housing he set up in practise there.
Tom or TM was an OBE and on the Council of the Royal Institute of British Architects. His architectural work included schools, universities, houses in a modern style. He also did paintings of his buildings and other scenes, produced cards and designed furniture.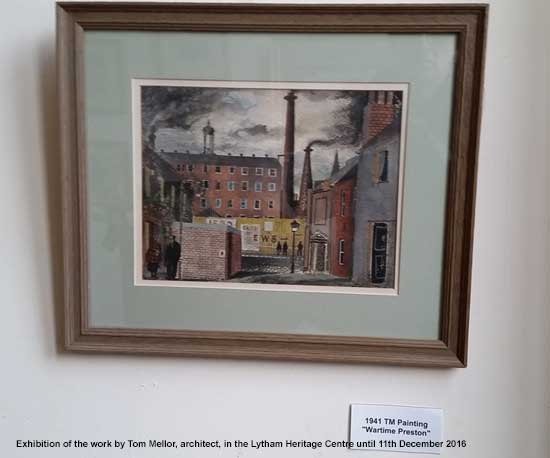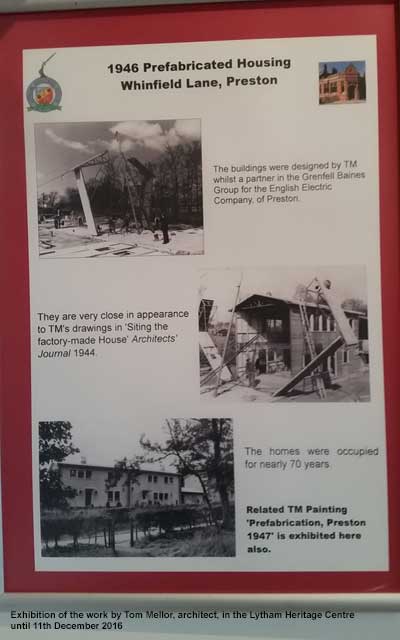 'Moorbrook Inn, Preston'- Painting by Tony Fowler, on display, was for sale, at Lytham Heritage Centre to 15th May 2016: