Brockholes Nature Reserve
Lancashire, Manchester & North Merseyside Wildlife Trusts.
Brockholes Nature Reserve opened in 2011.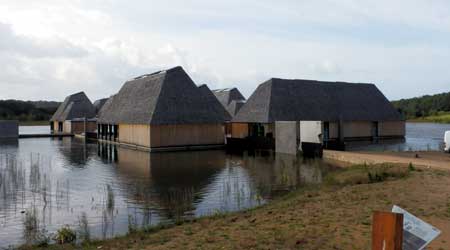 The Lancashire, Manchester and North Merseyside Wildlife Trust's new nature reserve on the flood plain of the River Ribble and next to the M6 Junction 31 with the A59 opened in Spring 2011. It contains a Visitor and Education centre and is built on the site of an old gravel pit.
The plans which are costing around £8m include a stylish floating building, as it's on the flood plain and in a water filled gravel pit, and a roofline below the tree height. The total size of the reserve is 106 hectares which is over 100 football pitches and over half of it is existing woodland.
We visited in September 2011 during the week. We visited the visitor centre, shop, cafe, delicatessen and bought a few items. Quite a few people were coming back from walks.
Click here to go to their website to find out more.
Google Image obviously before it was built: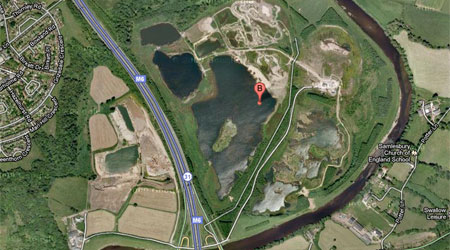 Nearby is Samlesbury Hall.