John Fishwick & Sons, Leyland
Sadly J.Fishwick & Sons ceased trading in October 2015. Their services based on Leyland had weathered many storms over 108 years, and their familiar green buses were synonymous with Leyland.
John Fishwick launched his haulage company in Leyland in 1907 with a steam wagon from the Lancashire Steam Motor Company.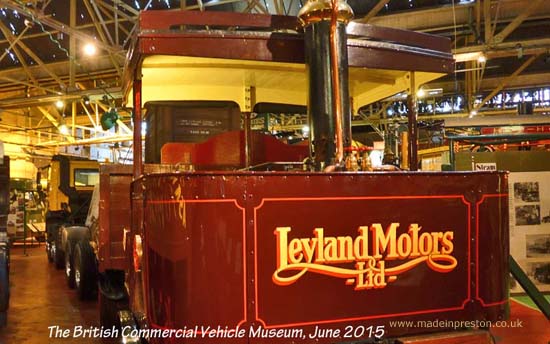 In 1911 he fitted a charabanc body to the second lorry, a petrol Leyland X type wagonette, that he'd bought in 1910 and ran a Saturday service between Leyland and Eccleston. He bought several more wagonettes.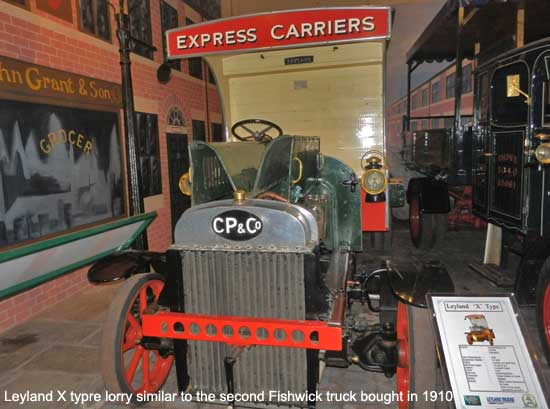 In 1919 he bought a Leyland S5 or 'N' type with 20 seats and later 2 more for non-timetabled running around Leyland, Preston and Chorley.
1920 Fishwicks were operating from Fox Street in Preston.
Licensing of services was brought in 1921. Competition with Ribble and others stepped up. In 1923 the pale green livery was used.
In 1926 Fishwicks bought new Leyland Lion buses.
By 1927 Fishwicks owned several lorries and buses and 24 passsenger licences.
In 1930 the Road Traffic Act brought in a new licencing structure and Fishwicks had 7 routes which are very similar to those in 2015.
John Fishwick died in 1934, aged 63 and his son William became General Manager.
In the 1960s they moved into coach holidays.
In 1977, aged 79, William died while still in charge of the company.
In 1986 there was bus deregulation and Fishwicks registered the 109, 111, 115, 117, 119 routes between Preston, Bamber Bridge, Leyland and Chorley.
In October 2015 it was announced that Fishwicks would cease trading and the services were taken over by Stagecoach.
There is a booklet containing their history and there are plenty of buses in preservation that are regular shown at local events and in the British Commercial Vehicle Museum at Leyland. See the photos below.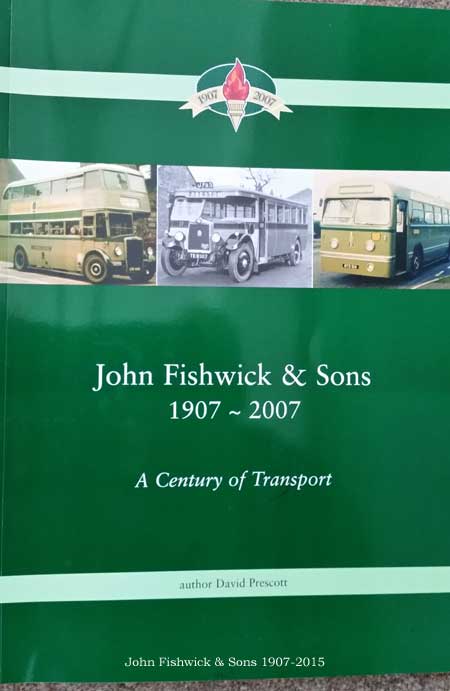 Often seen on the Preston to Bamber Bridge via Tardy Gate, sometimes it was called the 'little Fishy'. At the British Commercial Vehicle Museum, Leyland.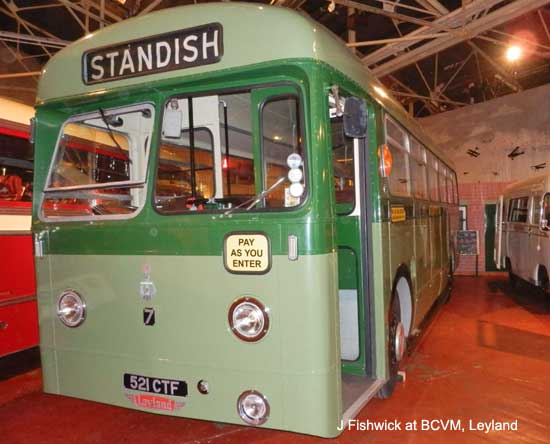 Fishwick promoted their fleet at the Blackpool Totally Transport events.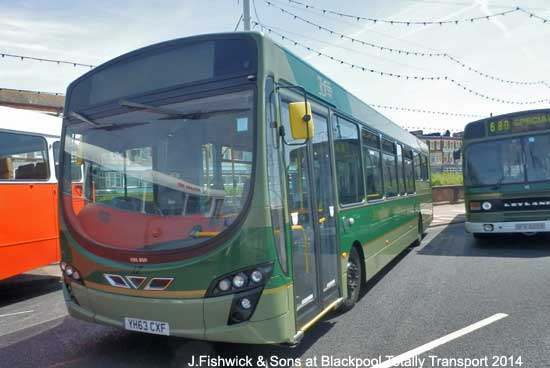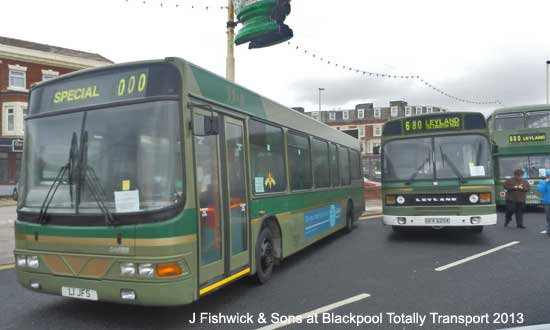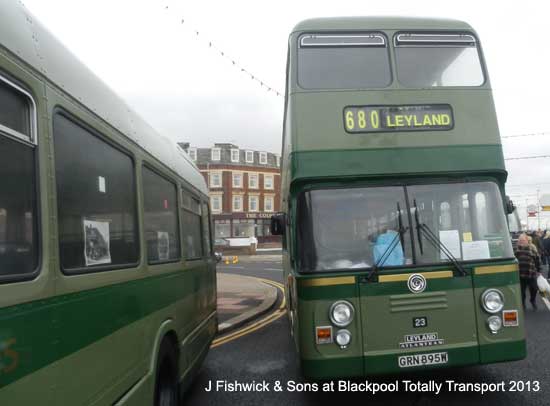 Fleetwood Tram Sunday with tow truck.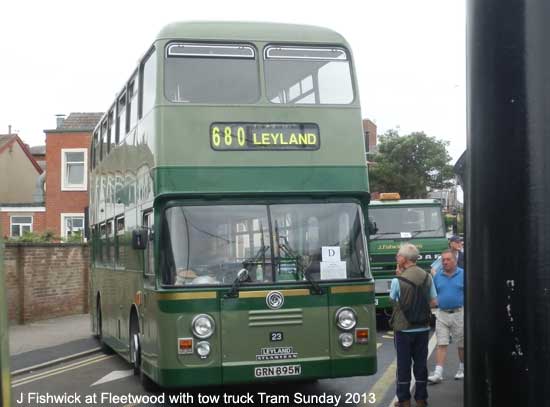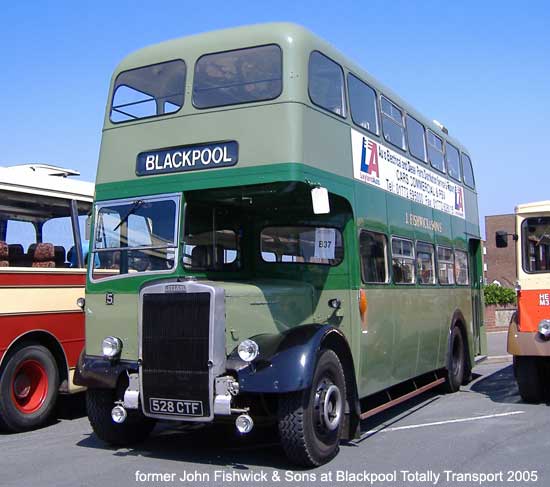 Leyland Society and British Commercial Vehicle Museum events.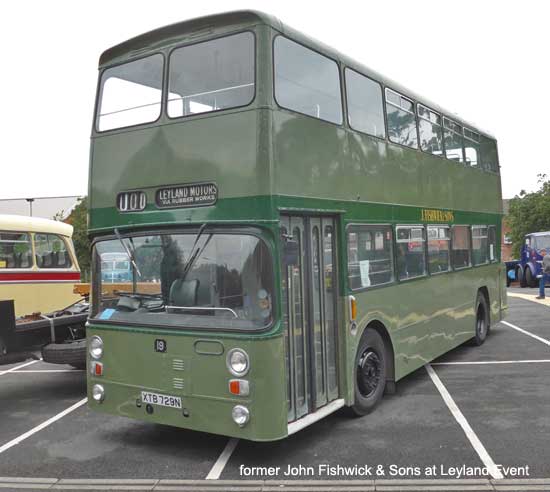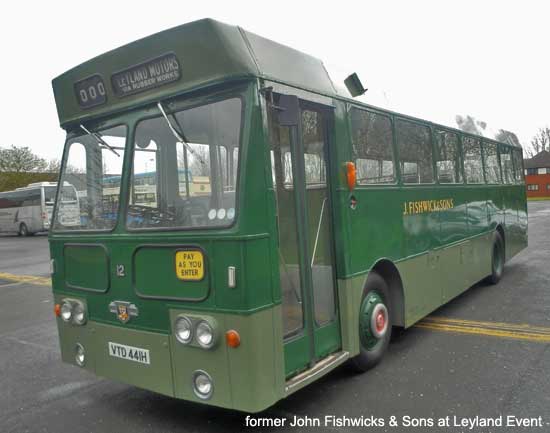 Blackpool Totally Transport