British Commercial Vehicle Museum, Leyland, Bus and Coach Show, 24th March 2013
Click here for our page on the BCVM
A cold but bright day outside the museum in the centre of Leyland. Just a few photos of new and old bus and coaches on display. There were more, as well as a few cars. The show was free but there was a charge to enter the museum. Most of the photos feature vehicles where the owner was happy to talk to us.
Photographs of the day:
Travelling on Preston Bus then you're spoiled. These are smart new hybrid fuel buses recently delivered with some more on the way from Wrights of Northern Ireland.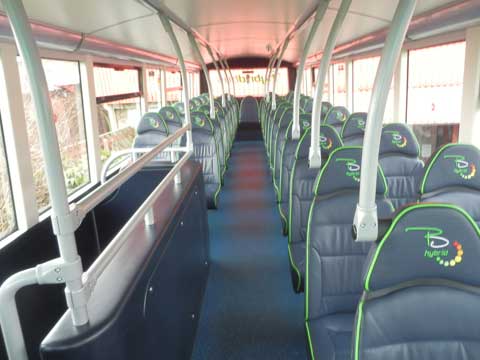 Brand new 62 reg Wright built buses for Preston Bus. Friendly lady bus driver on-board.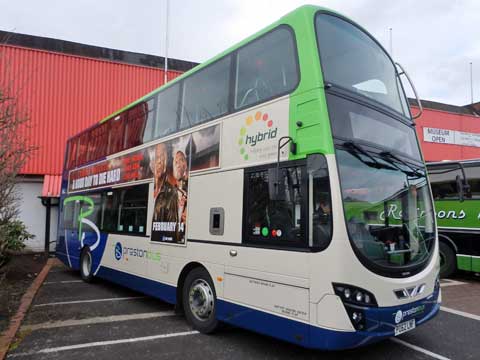 Tiger on show. Leyland Tiger built in 1951 now used for Wedding Hire. Has a fully opening roof and very smart inside. K & R Walsh Brothers, vehicle renovators, of Manchester restored this from what looked like a bus on its last legs. A great effort. www.krwalsh-classics.com.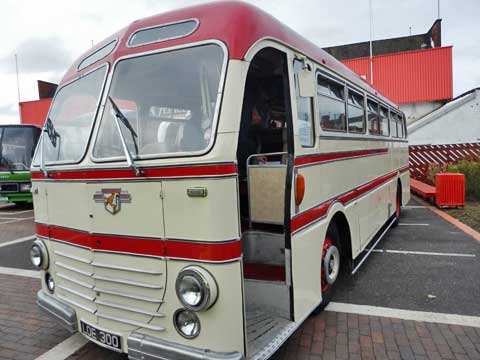 Interior of Leyland Tiger. Nice Art Deco style features.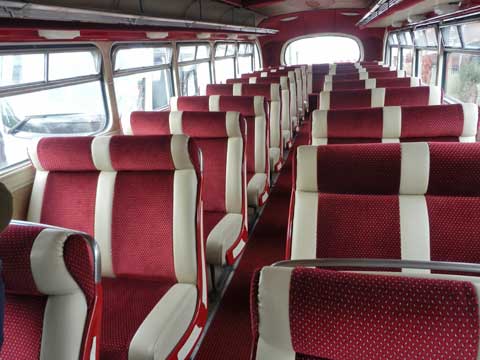 Eye of a Tiger.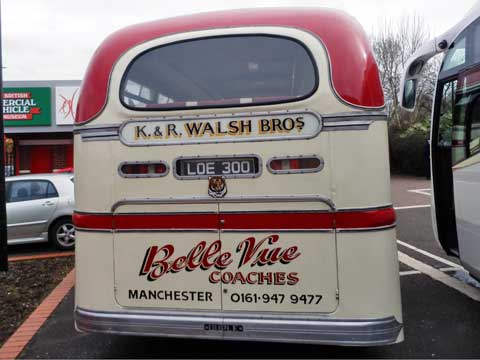 Inside the British Commercial Vehicle Museum, there is a charge to enter, a few samples of coaches. Including my favourite the Leyland based Burlingham Seagull luxury coach. Leyland built chassis on Blackpool built body 1950.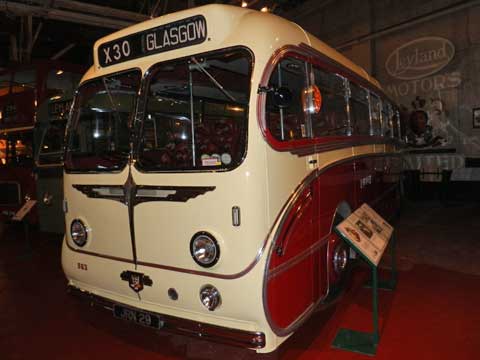 Smart inside.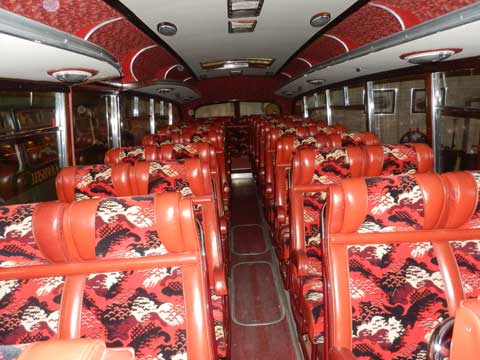 A brand new un-registered Scania coach brought up from the dealer at Worksop. Swedish chassis, Spanish body.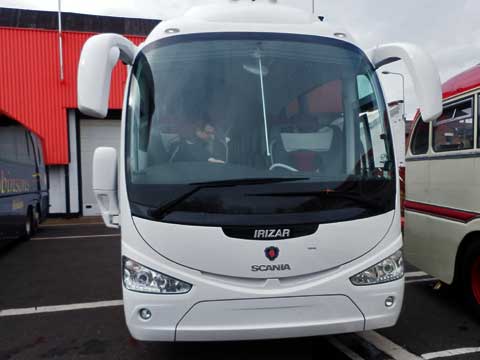 Scania very nice inside.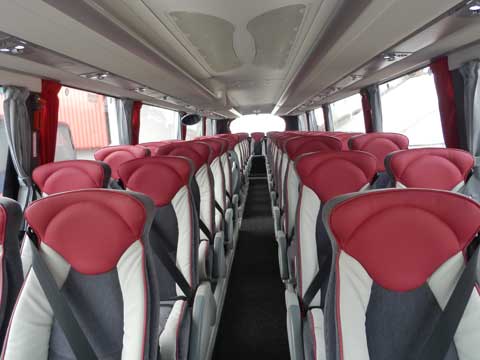 1948 Leyland PS1 of Bee Line. What a looker! Is it winking at you.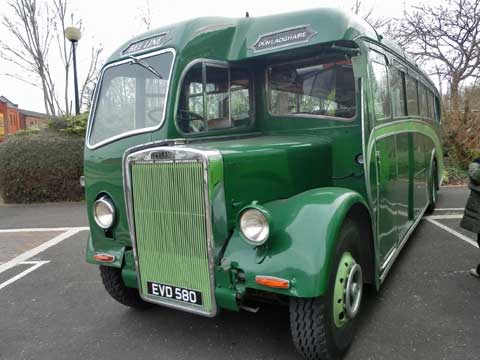 Preston Bus Guild paint job. Green seems popular.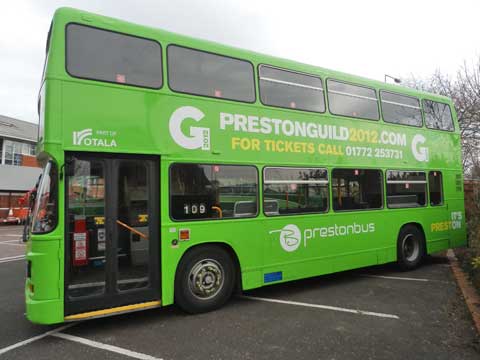 Inside the museum a very old Leyland bus once owned by the King.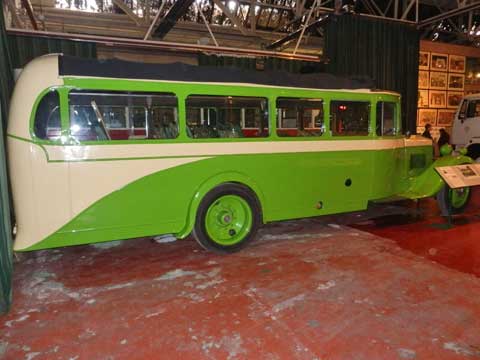 Engine of a Leyland Atlantean, inside the museum.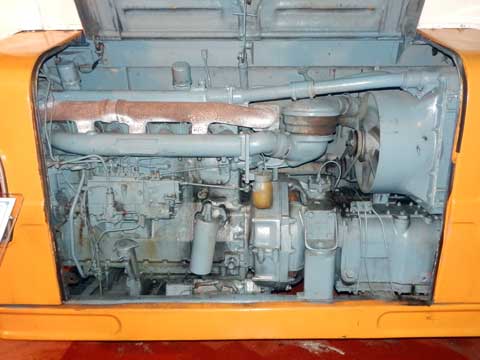 Other pages on this website:
British Commercial Vehicle Museum at our last visit in 2012.