Leyland and Atkinson Trucks
and Leyland Trucks

Leyland Motors was once the 5th largest producer of trucks and buses in the world.
Leyland Motors began building steam wagons in 1896. In 1904 the first petrol engined lorry appeared. A full range of lorries was available by the end of the 1930's.
During the war production turned to tanks. A very wide road was built on the approach to the works in Leyland called Centurion Way after the tanks.
From the early 1950's there was consolidation of manufacturers and Leyland took over Albion Motors, then Scammell, then AEC. Maudsley, Crossley and Thornycroft had already become part of AEC.
Leyland eventually merged with British Motor Holdings and British Leyland was formed in 1968.
Manufacture at the Leyland plant continues as Leyland Trucks, part of Paccar.
Truck List
1900's
Type Y, 3/4/5 ton versions with 24hp Crossley engine.
Type X, 3 ton, 35hp 4 cylinder. Type U 5 ton, 50hp.
Type W type based on the X, 5 tons with better economy than Type U.
Type S 2 ton, 24hp and 2.5ton, 30hp.
In 1909 an 85hp truck was built for use as a fire engine.
1920's
Type A ,SQ2
1930's
Bison, Bull, Cub, Lynx, Hippo.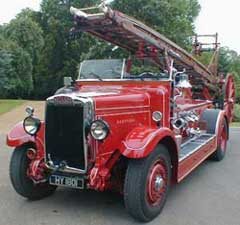 1931: Leyland LTB1FE Fire Engine, Engine: E12 6cyl, 8.8litre.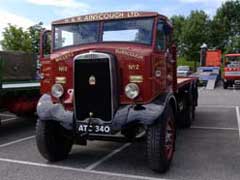 1935: Hippo TSW8T. Engine: Leyland 6 cylinder, 8.6litre, 93bhp.
1940's
Hippo, Beaver, Comet.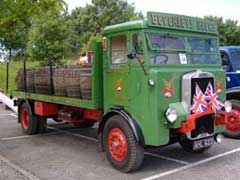 1946: Beaver 12IB interim, Engine: Leyland 7.4litre, 100hp.
1950's
Octopus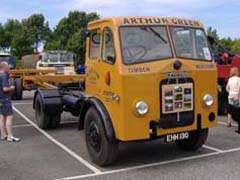 1950: Beaver. Engine Leyland 0.600, 9.8litre, 125hp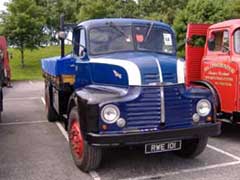 1953 Comet 90, engine Leyland 0.350 5.76litre, 90bhp.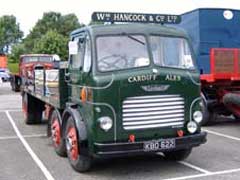 1954: Steer, Engine: Leyland 0.600 9.8litre, 125hp.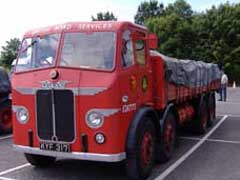 Octopus
1960's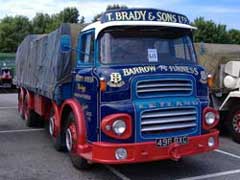 1962: Octopus 240/4, Engine: Leyland P.680 11.1litre, 200hp.
1970's
Type 900, Bear, Buffalo, Marathon
1980's
Roadtrain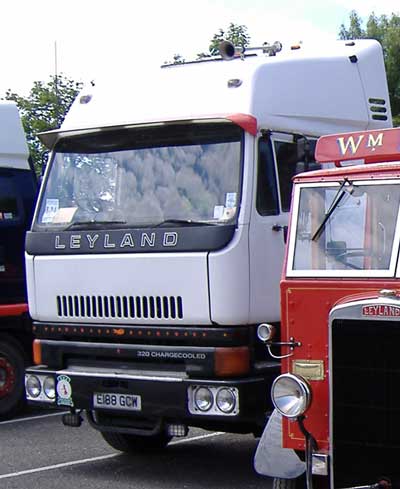 1986: Roadtrain. Engine: Cummins 14litre.
1990's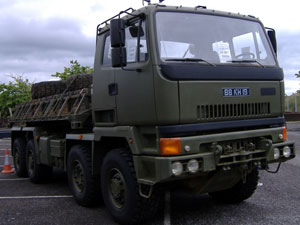 1994: Leyland DAF Truck LHD Diesel military truck. For Sale by MoD in 2013 for £5,000.
2000's
LF.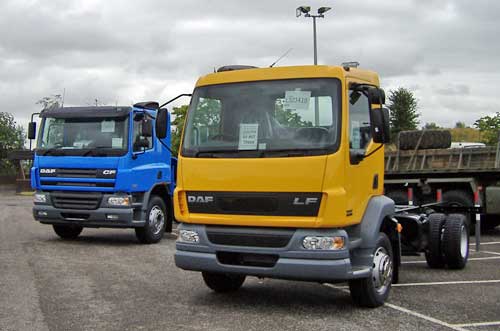 2006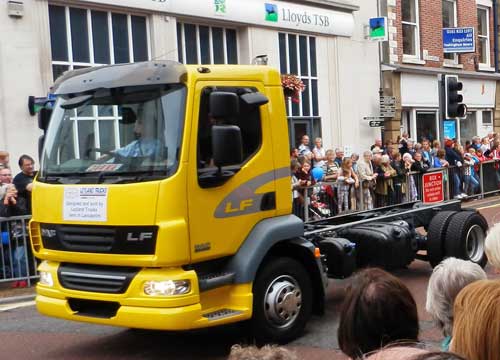 2012 at Preston Guild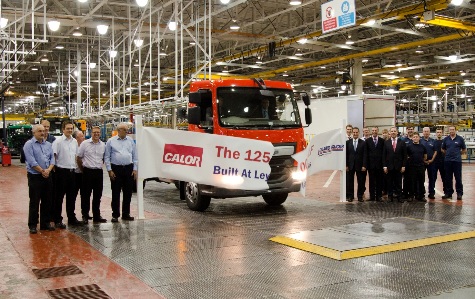 2014, 125,000th DAF LF. Photo from the Leyland Trucks website.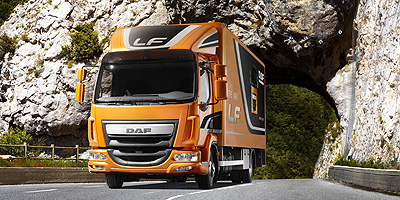 2015 LF.
DAF LF 'International truck of the Year 2002'. Designed, developed and assembled at Leyland, the LF is a series of distribution trucks in the 6 to 21 tonnes GVW weight segments and compliments the heavier models in the DAF range, the CF and XF.
Video of Gordon Brown visit to the plant Oct 2009, scroll down the page.
More about Leyland trucks. On their own website, history etc.
The Leyland Society held its 7th Gathering of Leylands at the Leyland Trucks Assembly Plant on Sunday 10th July 2005, photo's here.
World Trucks Number 14 - Leyland by Pat Kennett 1983, ISBN 0-85059-488-X. Interesting book, decent amount of information in a fairly thin hard back, approx 100 pages.

Atkinsons



Atkinsons Vehicles was once a small independant truck manufacturer with a prominent logo. It had a factory in Winery Lane in Walton Le Dale just over London Road bridge on the A6 on the southern border of Preston. In 1916 the first Atkinson designed vehicles were launched - a steam wagon. It produced at a small rate until the early 1930's when it changed to diesel. The range comprises;
1910; Steam Wagon
1930; 4,6,8 wheel trucks.
1960; Black Knight, Silver Knight, Gold Knight, Borderer ,Searcher
1970; Venturer, Leader
1980; 200, 400
In 1970 Atkinson was taken over by Seddon and in 1974 Seddon Atkinson was taken over by International Harvester.