Preston & District Diary 2020, Places to see and things to do
What's on in Preston and the surrounding area. Of course there is much more, particularly in entertainment, but these relate to things on this website.
Please confirm with the event holders that these dates are correct.
Discover Preston at the Harris Museum
The Harris Museum and Art Gallery is a Grade 1 listed building full of interest. Preston's main attraction.
http://www.harrismuseum.org.uk/
Events throughout the year in the Museum and Art Gallery including guided tours, walks round the Egyptian Balcony, talks and workshops. Click here to read of events
The Harris, Preston. Fine Art Gallery 31st January 2020: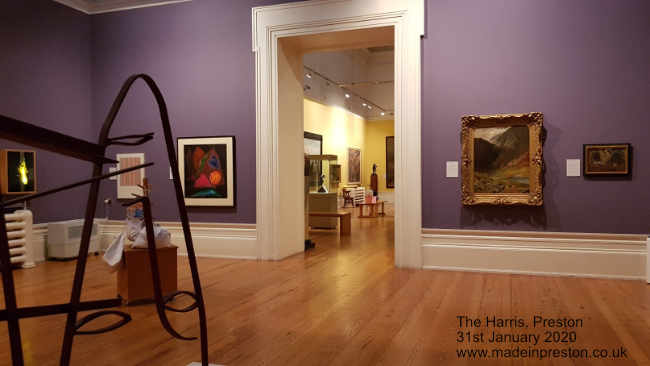 Ribble Steam Railway & Museum, Operating Days
Check their events on this link;
http://www.ribblesteam.org.uk/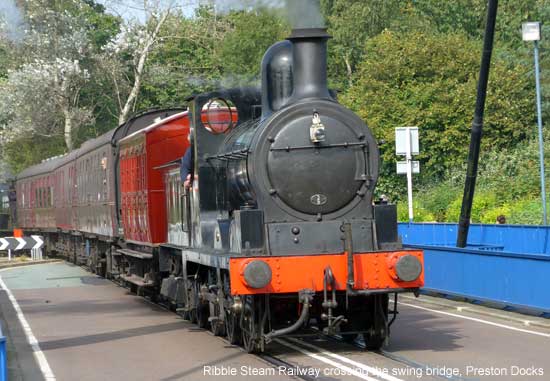 The collection gets bigger each year. Situated on Preston Docks, ride the train, see the museum, plenty of parking, friendly staff. Great place.
British Commercial Vehicle Museum
http://www.britishcommercialvehiclemuseum.com/
A fabulous museum for lovers of commercial vehicles: buses, trucks, vans, fire engines.
Situated in the middle of Leyland in an old part of Leyland Motors, easy from the motorway, cafe, parking. Check opening dates. Re-opened in early 2019 after a refurbishment, click here for our visit report.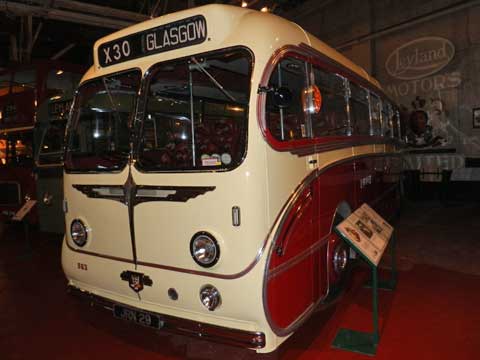 Preston Historical Society
http://www.prestonhistoricalsociety.org.uk/
Preston Historical Society, founded in 1948, usually meets on the first Monday of the month at St John's Minster, Church Street. Interesting speakers and visits.
Preston has an active and popular historical society who meet at the Minster. Find a link to their website on our links page. Excellent logo don't you think?

Guided Walks round the Georgian Winckley Square
Friends of Winckley Square Gardens on Facebook
Winckley Square is a large sunken Georgian square in the middle of Preston. Surrounded by buildings of interest and recently smartened at great expense. Take a guided walk on certain days.
The Museum of Lancashire
Closed until further notice.
Closed in 2016 along with other fine museums in Lancashire, might re-open.
The museum of Lancashire in Stanley Road held regular events. Easy to find, next to the prison, cafe, good parking. Interesting content covering Lancashire, industry, military, seaside, entertainment.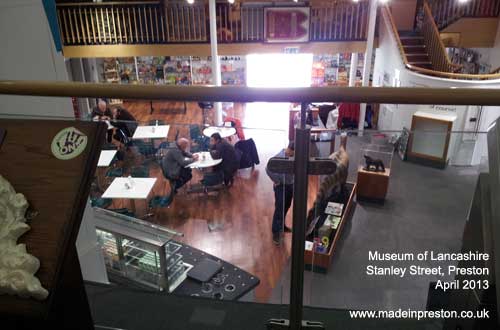 Lancashire Infantry Museum
The Lancashire Infantry Museum is in Fulwood Barracks (Grade II listed) the best preserved Chartist Barracks in the UK.
http://www.lancashireinfantrymuseum.org.uk/fulwoodbarracks/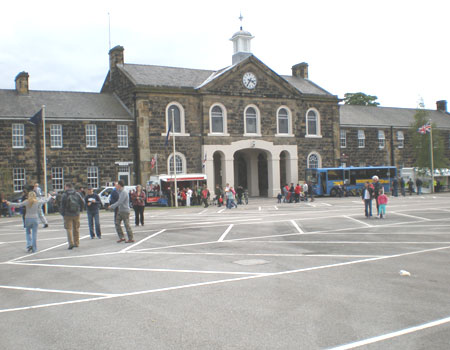 Lancashire Records Office or Lancashire Archives and Friends
The location of an extensive library of local reference information for local historians or those tracing their family tree. Bow Lane near the Railway Station. Note membership is required to enter.
See the Friends of the Lancashire Archives 2017 Activities on our webpage
Lancashire Local History Federation
Formed in 1973, we are the official co-ordinating body for local history in the County Palatine of Lancaster. Talks and courses. Next one 18th February at Preston Masonic Hall. Check their website for information.
Samlesbury Hall on the A59 from M6 J31
3 miles east of Preston. Interesting old black and white building with decent cafe.
http://www.samlesburyhall.co.uk/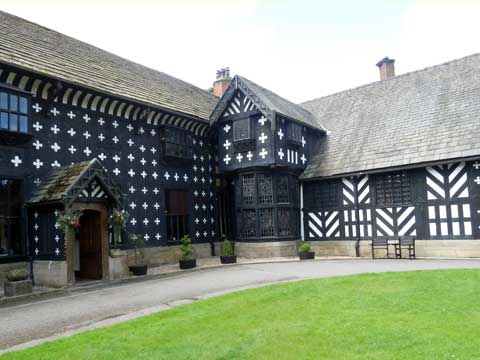 Hoghton Tower, Grade 1 listed baronial hall, on the A675 to Blackburn
Hoghton Tower, 1565, an old manor / castle in large grounds on a hill 6 miles east south east of Preston. The site of the annointing of Sir Loin, sirloin.
Link to Houghton Tower website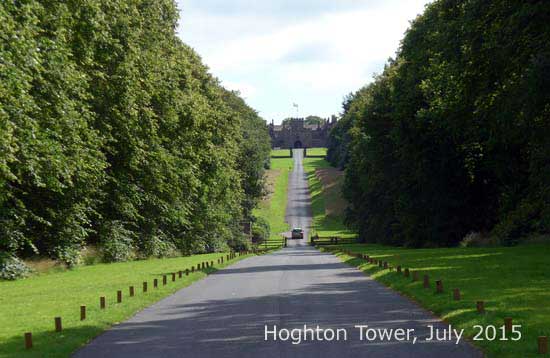 Heritage Open Days in Preston
Plenty of buildings opening their secrets. See our page click here
Brockholes, Wildlife Trust Reserve
Brockholes is a nature reserve with a floating visitor centre right next to the M6 Junction 31 on the edge of Preston. Owned and managed by The Wildlife Trust for Lancashire, Manchester and North Merseyside.
There's lots to see and do. http://www.brockholes.org/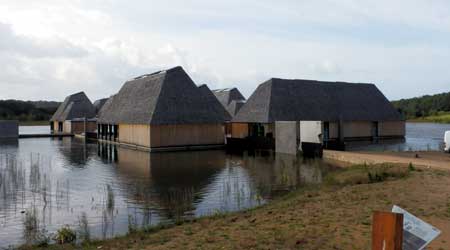 Astley Hall, Chorley
A mile off the M62, nice grounds and cafe. Interesting exhibitions in the annex.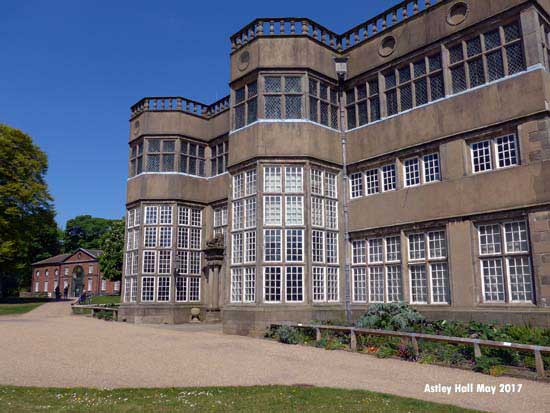 Ribble Vehicle Preservation Trust Events
RVPT operate heritage Ribble Buses, of Preston, at various events around the north of England. See their website to join them or go to watch. Annual features are the Morecambe Bus Running Day and Lytham Hall Bus Running Day.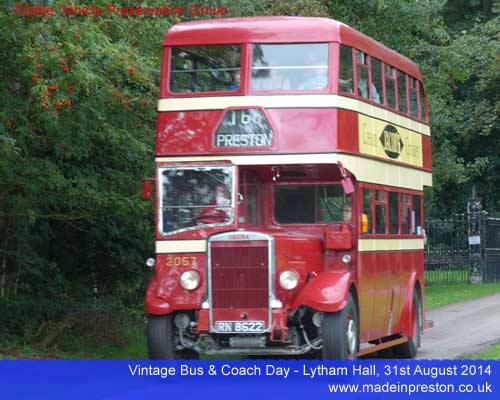 Leyland Society Events
Celebrating Leyland trucks and buses. A national group who often gather in Leyland.
http://www.leylandsociety.co.uk/gathering.htm
Regular Steam Hauled Trains from Preston
'The Fellsman' departs Preston for Settle to Carlisle most week in summer with a steam hauled train. They're well booked so book quickly.
Garstang Walking Festival - Annually in May
Explore the lovely countryside north of Preston with a guide. Around 50 walks including gardens, cafes, for a wide variety of people.
Preston Built Trams operating at Blackpool 2018
Blackpool Heritage Tram Tours
Read our tram page for details and timetables of the Made in Preston trams and others running along Blackpool promenade for summer, illuminations and Christmas seasons
The Fylde Transport Trust
FTT operate a fleet of heritage buses from the Fylde area including Ribble buses. They also own a few trams. They attend events around the area.
Lytham Heritage Centre
Henry Street, Lytham. Open Tues-Sunday 10am to 4pm.
Displays by regional artists and local heritage items.
Fylde Gallery
Upstairs next to the cafe in Booths, Lytham
Art from the St Annes collection or regional art displays. Very good if you catch the right display.
Here is a link to one of our visits
Preston Guild Wheel, open 24hrs, 7 days a week.
Good for cyclists and walkers a 21 mile circle of Preston largely on track but some sections on major roads. Can be done in stages. Nearest to Preston Centre is Avenham Park, walk to the Docks or Brockholes possible. Canal stretch could be interesting.
---
As often as Preston Guild. 2012 was the year of the London Olympics and Preston Guild. Looking forward to Preston Guild 2032.
Our own nostalgia trip. Preston Guild 2012 programmes.
Guild Programme and Vintage Weekend Programme link to the Official Guild website. Read all the details in these booklets.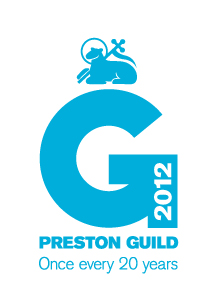 Battle of Preston 1715, 300th Anniversary Events November 2015
A once every 300 years experience. Download the 2 page pdf leaflet click here.