UK Tempest - BAE Systems/ RR/ Leonardo/ MBDA
Japanese FX - Mitsubishi/ IHI
partnership
The UK Tempest stealth aircraft was announced at the Farnborough Air Show in July 2018.
Positioned to be the next UK built fighter aircraft, with partners beginning with Rolls Royce, Leonardo of Italy and MBDA missiles. Into service date approximately 2035.
In December 2022 Japan was formally announced as a partner along with Italy. This merges the Japanese FX stealth aircraft project with the UK/Italian Tempest. Both the Tempest and FX have similar timescales.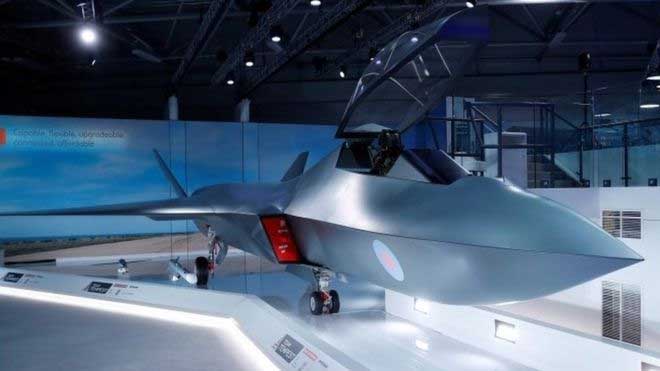 9th December 2022 The UK government announces a partnership with Italy and Japan on the Global Combat Aircraft Programme (GCAP).
The BAE Systems website reports;
'PricewaterhouseCoopers (PwC) concluded (in 2021) that should the UK take a core role in a next generation fighter jet programme, it could expect to support an average of 21,000 jobs a year and contribute an estimated £26.2bn to the economy by 2050.'
'In the UK there are currently some 2500 people working on the programme in 580 organisations. In Japan, IHI Corporation, Mitsubishi Electric and Mitsubishi Heavy Industries will be involved. In Italy, Avio Aero, Elettronica and Leonardo.'
February 2022, Aviation Week reports on engine technology activity with Japan and Sensor development with Italy, Sweden and Japan.
July 2021, the Ministry of Defence (MOD) has awarded a contract of approximately £250m to progress the design and development of Tempest, the UK's Future Combat Air System (FCAS). The contract was signed by BAE Systems and officially marks the start of the programme's concept and assessment phase.
In October 2020 the target of into service in 2035 remains. The aircraft will be capable of pilot or autonomous flight, controlling a swarm of drones. Pilot displays will be in the pilot's helmet. Rolls Royce engines are developing materials to withstand higher temperature for higher performance. Around 1800 are currently working on the project in the UK.
In July 2020 BAE Systems remain partnered with Leonardo of Italy, MBDA, Rolls Royce. System suppliers include: Bombardier Northern Ireland, GKN, Martin Baker, Qunetiq and the UK businesses of Collins Aeorspace, GE Aviation, Thales.
Sweden has still not confirmed its involvement but Saab is investing heavlly in a UK office.
In March 2019 it's reported Sweden is warming to a partnership with the UK. The French German partnership has been joined by Spain. Whether German export blockades becomes an issue is a question.