Warton Aerodrome 1942 to 1945 - Base Air Depot 2 (BAD2)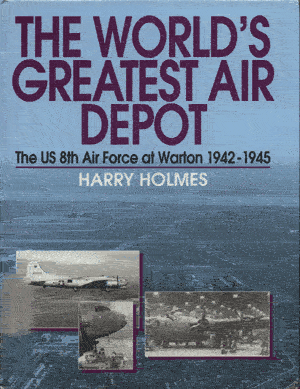 Acknowledgements to;
1. Harry Holmes for the book The Worlds Greatest Air Depot.
2. Stephen Ransom and Robert Fairclough and their book English Electric Aircraft and their Predecessors.
The book shown above contains an account of the origins of Warton Aerodrome as a United States Army Air Force Base Air Depot. It then describes the aircraft types that were handled and some of the events of the war.
In 1942 the USAAF were looking for 3 bases to assemble and repair the aircraft coming into Europe from the USA. The three bases were;
1. Warrington Burtonwood, Lancashire (at the time) - Base Air Depot 1

2. Warton, Lancashire - Base Air Depot 2

3. Langford Lodge, Northern Ireland - Base Air Depot 3.
Warton BAD2 recalled in the Lytham 1940's weekend 2012, at Lytham Heritage Centre.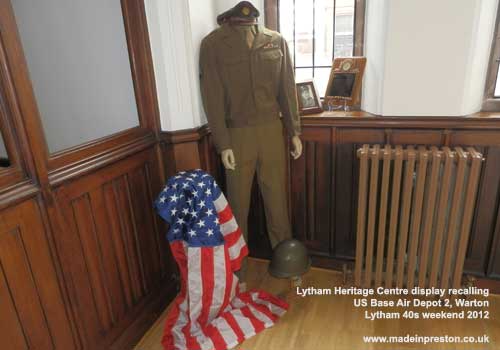 Warton was established by the USAAF in September 1942 as AAF Station 582, then in October 1943 it was named BAD2 . It was de-activitated in September 1945. During those 3 years some 14,000 aircraft passed through the airfield, including almost 3000 B24 Liberators and over 4000 P51 Mustangs.
BAE SYSTEMS North West Heritage Group - based at Warton Aerodrome.