Warton Aerodrome from 1945
Acknowledgements to;
Stephen Ransom and Robert Fairclough and their book English Electric Aircraft and their Predecessors.
The above book contains an extensive account of the aircraft, locations, business structure and some of the people of English Electric from 1905 to 1960's. An excellent reference document and a good read.
In 1947 English Electric needed a longer runway for its development work and Warton Aerodrome was obtained and a wind tunnel and structural test facitilies built. In 1948 about 200 people worked at Warton having moved from the Preston design office.
The Canberra was the main project at that time but in 1950 a contract for 2 Lightning prototypes was obtained. About this time Petter left English Electric and moved to Folland. Frederick Page took over as Chief Engineer. A supersonic wind tunnel was built at Warton around this time.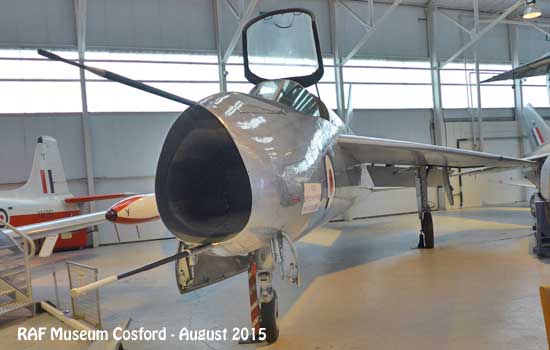 In 1954 a second supersonic wind tunnel was built.
In 1955 an English Electric built DEUCE (Digital Electronic Universal Computing Engine) was installed at Warton.
In 1956 / 7 the runway was extended and long range radars installed to assist the large supersonic programme for the Lightning. 1960 saw the opening of 2 new supersonic tunnels.
The Warton factory was part of a group around the Preston area which included; a major manufacturing factory at Strand Road next to the docks in Preston. A large aerodrome for production flight testing and final assembly at Samlesbury to the east of Preston. A factory at Accrington in east Lancashire for manufacturing.
1960 to 1964 saw the amalgamation of English Electric Aviation Ltd into the British Aircraft Corporation. The Warton site becoming part of the BAC (Preston Division). The major project became the TSR2 which was later cancelled.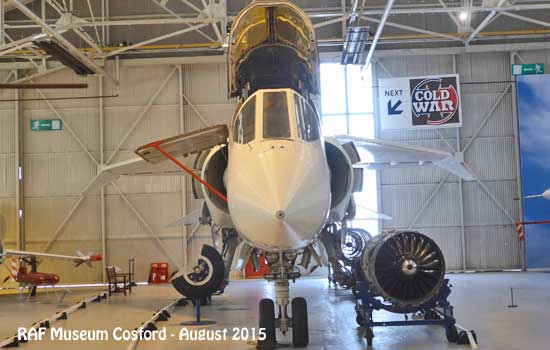 1970s onwards
In the early 70s Warton was still something like a Wartime airfield but with red painted hangars and single storey design offices in former hangars. There were some houses inside the factory used as Personnel and Sales Departments. The wartime office facilities were used for senior management and accounts. Those near the runway for flight test and flight operations and canteens, or messes, for each grade of manager. As well as toilets all over the site for each grade including some with an executive key. A product support department was in an isolated set of old military style buildings.
A major order to supply Lightnings to Saudi Arabia caused an expansion of the buildings at Warton as the Saudi contract included a full support and facilities requirement..
In the 70s the Jaguar was in full swing and Tornado development built up. The design offices became more and more packed with desks so close you could hardly walk between them. Big new air conditioned offices were built and carpets put on the floor. The old hangars got very hot in summer. External phone calls were via the site operators and there was a typing pool. There was use of micro-fiche and one big Xerox machine in the design office. A big mainframe computer was in a locked building.
In 1977 BAC became British Aerospace and was a nationalised industry for 3 years. A culture change occurred when it was denationalised and contracts were made fixed price rather than cost plus. Accounts became Finance and took on a more prominent role in the PLC.
Tornado needed a new impressive Final Assembly building and a new 3 storey commercial office block. The modern aircraft had more and more bought in equipment. Including on Tornado an 8kB (sic) memory main computer.
By the 90s the car parks outside the old offices had been built on and buses were needed to reach the furthest car parks.
The closure of Preston, Weybridge, Kingston and Dunsfold brought more work to Warton, including Harrier and Hawk.
Nimrod development was another big step in the 1990s and an impressive modern office block was built next to the main road replacing the old canteen building. A new canteen was built more like a very large restaurant.
13 hangar next to the main gate was knocked down around 2000 and one by one all the hangars refurbished to an impressive finish.
Typhoon took over from Tornado. Hawk flying became more common.
Flying to the Limit, Roland Beamont
The book shown below is a great read for anyone interested in aircraft and / or Samlesbury/Warton. Roland Beamont came to Samlesbury to flight test Vampires after a distinguished RAF and Test Pilot career during the war and becoming a POW. He went on to become the Chief Test Pilot on Canberra, Lightning and TSR2, keeping his hand in on Jaguar. This book is written quite modestly while being full of scrapes during flight testing at Hawker of Hurricanes, Typhoon, Tempest and early turbo-prop and jet aircraft. On to English Electric and the American sale of Canberras and supersonic testing of Lightning then to the politically charged and immature TSR2. His earliest lesson as a test pilot was 'to always bring the aircraft home'. Many times easier said than done.