Blackpool - Totally Transport Show - June 2007
Looked like an ominous day weatherwise but while I was there it was sunny. The dark clouds seemed to be passing inland. The Blackpool coast gets the sunshine.
This year there seemed to be more new vehicles and more buses. Some local authorities had brought their new buses to sit next to their former steeds. The mini's were there in force after the Manchester to Blackpool drive. Didn't see many trucks this year. Couple of adverts, one for an Art Car Parade with the example of a car covered in 'grass' and a golf hole. Another for a new Bus Museum planned for Bury. The PT Cruisers and TVR's were there but not as many as before I didn't think.
There was also a Craft Fair and Fairtrade stand in the Solarium. Next to the miniature tram displays.
Some Preston area links. Ribble, Fishwick, BBMS. Other photo's included to represent the day.
Links to totallyTransport shows: 2005 2006 2007 2009 2011 2013 2014
Totally transport - 100 year old tram in service, buses, mini's.
Blackpool air conditioning for the driver.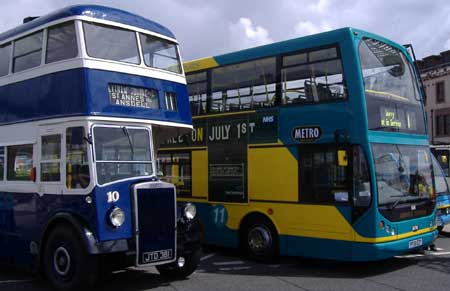 Blackpools new bus and an old Lytham St Annes bus.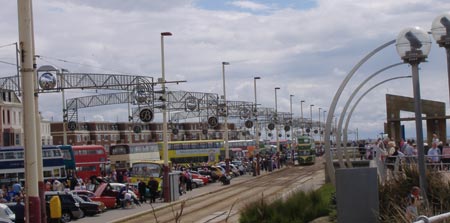 South Promenade Blackpool.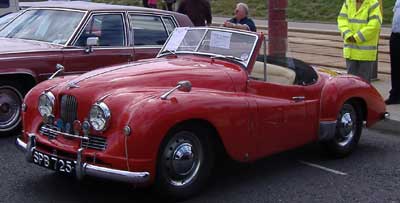 Jowett Jupiter, 1952. Nice.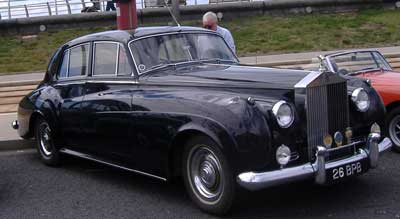 Rolls Royce. Nice. Notice the registration number, 26BPB. Is it owned by the owners of Blackpool Pleasure Beach?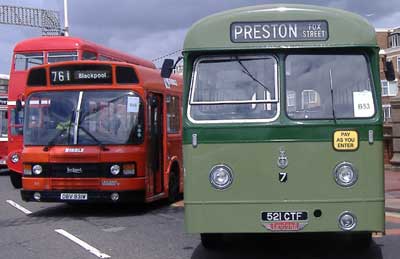 The short bodied Leyland bought by Fishwick for the Bamber Bridge to Preston run. 'I'll get the little Fishwick' as it was affectionately called. The only bus service to go past Preston railway station for those who live in the Bamber Bridge area. Does this service still run, I think it does. It used to go from the Hobb Inn in Bamber Bridge, along Brownedge Road to Lostock Hall then along Leyland Road to Preston Fox Street, although for some reason I thought this service was the only Fishwick to run to Tithebarn Street, need to look that up. Fox Street was the Fishwick Terminus, next to the former Public Hall.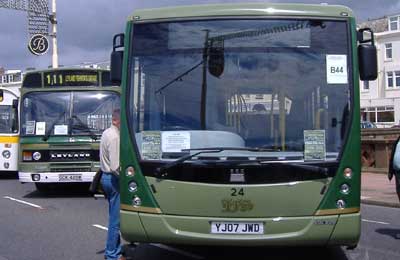 Brand new Fishwick with older Leyland Fishwick. The sign in the windscreen says this year is 100 yrs of Fishwick to be marked at the Leyland Society event on 8th July. Leyland. Well done to them.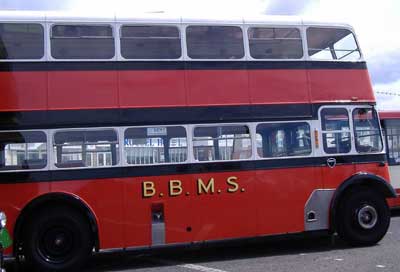 BBMS - Bamber Bridge Motor Services. Succombed to Ribble around the 70's. Always ran a clean and smart service from Bamber Bridge to Preston along the A6. Used to run to Starchhouse Square Preston along with Scout and Premier coaches. Ribble ran from Tithebarn Street as did BBMS later.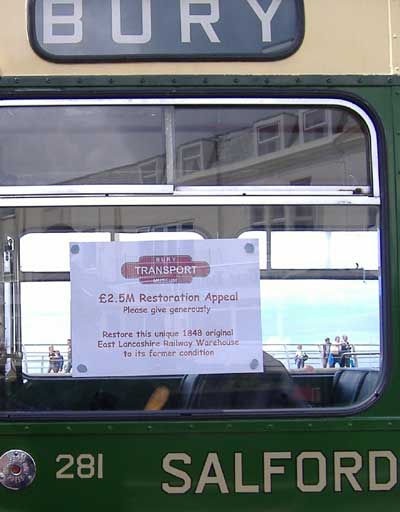 Salford Corporation bus to Bury.
Bury Transport Museum advertising the £2.5m restoration appeal for the 1848 original East Lancashire Railway Warehouse. Bury is striving to become a hotspot of transport preservation. Along with its well advertised market and the East Lancashire Railway.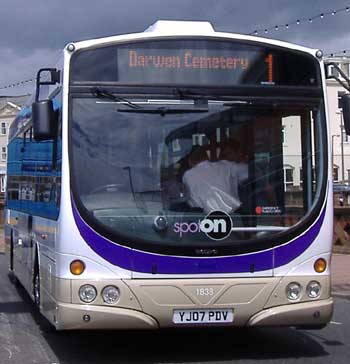 Darwen Transport brought in their new bus. Heading for Darwen Cemetery. Joke I think.
We used to go to Darwen to visit relatives. An amazing regulation made Blackburn and Darwen buses stop for what seemed like hours on the boundary between the towns. I can imagine a council committee sitting very seriously and pondering this regulation. Let's make every Darwen bus coming into Blackburn stop for 20 minutes on the boundary. Great idea. Was this to let the crew get ready to repel boarders and don anti-chemical suits? In revenge Darwen council stopped every Blackburn bus. Wonder if they still do that or have tensions relaxed. This bus doesn't seem to have any defence systems.
Houses built up very steep hills in Darwen, very impressive I thought. As a child I was always impressed that my Uncle had driven to our house via the Livesey Branch Road which seemed to be something that people from that area were privileged to do. But it was a bit disappointing when I went down it myself at an older age. This uncle was a mechanic at Darwen Transport and he made me the best bicycle I'd ever had, with unique straight but semi-dropped handlebars, I knew that Darwen Transport must have some great mechanics. That and he had a car which we didn't. Him and his sons were very loud about their support for Blackburn Rovers which was always good for a laugh at our house. He was a jolly bloke. Nice bus Darwen.

East Lancs area again. Celebrating 100yrs of local authority bus services - Haslingdon and Rawtensall corporations.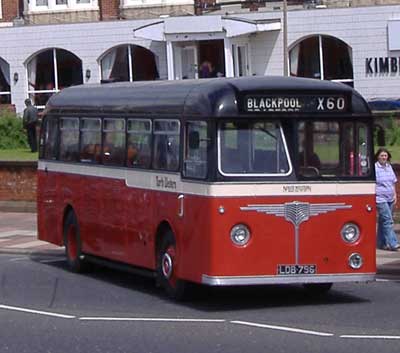 Not to be outdone a North Western, the Stockport bus company. Nice livery, look good next to the BBMS.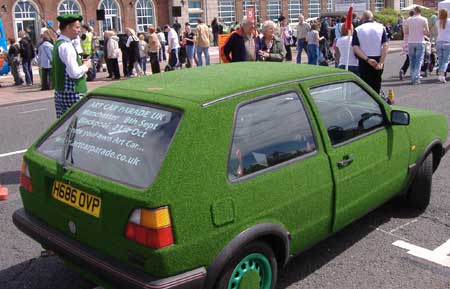 Art Car Parade to be held on Sunday 21st October in Blackpool. During the illuminations. This was a portable golf course of course kept by a man in a Tam O'Shanter. Spot the hole in the bonnet with a flag in it.
www.artcarparade.co.uk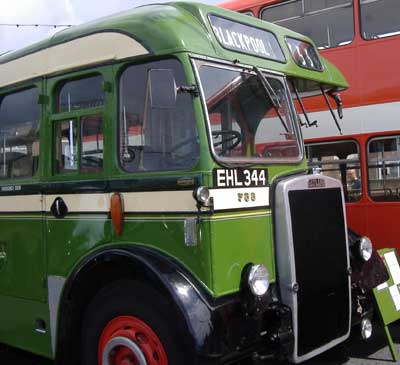 Nice bus, Dewsbury.