Made in Preston and the surrounding area
www.madeinpreston.co.uk - website established 2002
Read about Preston and its surrounding area on this website. Things to do, things to see and things to note:
Great things have been made in the area and some still are: most of the RAF's current fighter aircraft, such as Eurofighter Typhoon. Also at Leyland Trucks they still produce thousands of trucks.

More pages:
Preston, Lancashire
Granted city status in 2002.
Home to UCLan, The University of Central Lancashire, just north of the city centre has spent £200m to give it a world class improvement. A new engineering and innovation building and a new Student Centre have reshaped part of Preston.
At the heart of Preston is the Harris Museum, Art Gallery and Library, a Grade I listed building containing wonderful collections and the Discover Preston Gallery (note the Harris is closed for major refurbishment until 2024).
Preston contains the administrative centre of Lancashire, at County Hall next to the railway station, and has done since County Councils were formed in 1888, although Lancashire included the great cities of Manchester and Liverpool at that time.
Preston's fortune is built on the cotton industry which supported a large engineering and building industry. Diversity was achieved by developing a port, now partly a marina.
Current industry includes a large BAE SYSTEMS aircraft design, development, test and manufacturing centre at nearby Warton and Samlesbury. The Preston factory formerly produced aircraft, trams and electric motors before closure. There was a large Goss printing press factory near where UClan now sits.
In Leyland, 5 miles away, a huge truck and bus plant supported tyre and paint factories. Leyland Trucks is now part of DAF.
The surrounding area also has several Lancashire Cheese producers.
Preston's businesses are celebrated every 20 years by the famous Preston Guild celebration, which has taken place since 1179.
Preston has a fortunate position with attractive countryside close by and the seaside to the west. It's also on the main road and rail routes to Scotland, The Lake District, Manchester, Liverpool, Birmingham and London as well as direct trains to Leeds, York and Blackpool.
..............
Crystal House cladding being replaced following the Grenfell tragedy. Amazing that the building was looking better than it had ever done.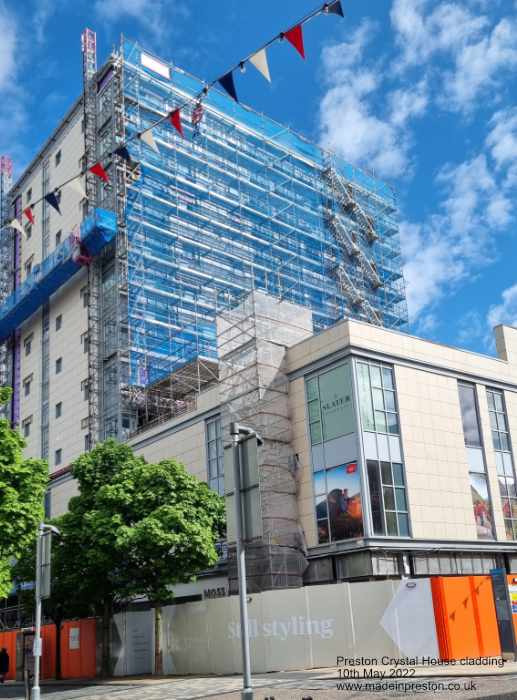 The latest and very popular feature in Preston. Wallace and Gromit. A celebration of Nick Park, born in Preston.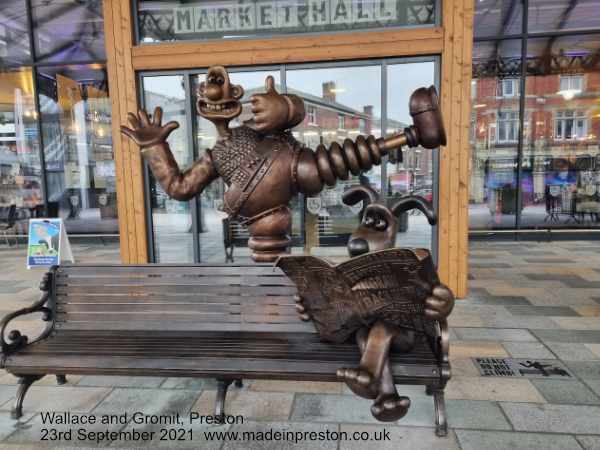 Another new feature is the Student Centre at the University of Central Lancashire (UCLan).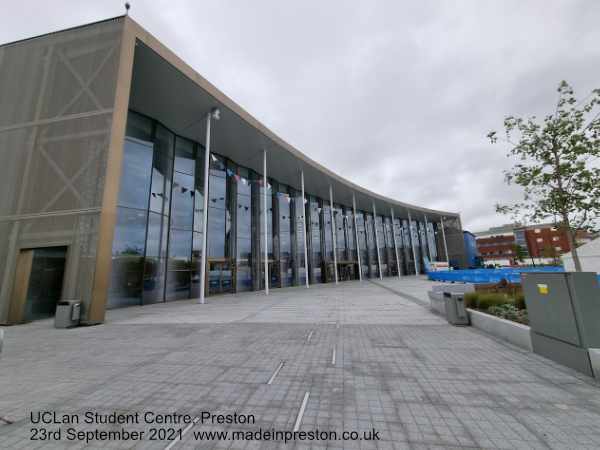 The Harris
The Harris Museum, Art Gallery & Library is a Grade 1 listed building containing magnificent collections.
Unfortunately closed for refurbishment until 2024
Visit our reports on our Harris webpage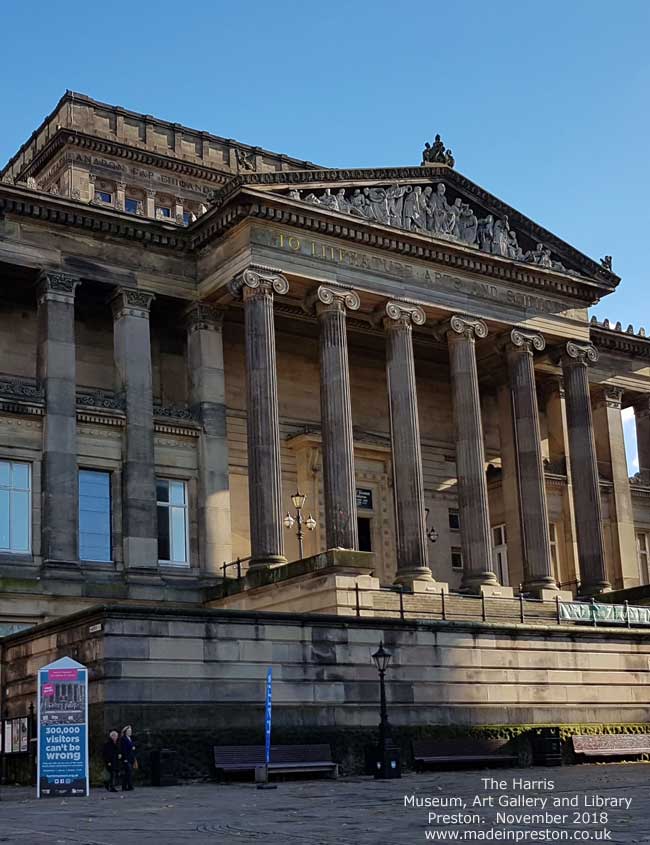 Made in Preston - The Blog - occasional ramblings about Preston
The North Westerly Blog - infrequent ramblings about things in the North West and places.
Due to the Pandemic visits to the main spots in Preston and everywhere have been severely limited in 2020. So there isn't much new unfortunately.
Preston's Main Scenes
Fishergate August 2018
Fishergate looking well with its trees and the restricted vehicle access. Preston's main shopping street with the Fishergate Centre and station at one end and the ornate Miller Arcade and the excellent Harris at the other. The charms of Georgian Winckley Street and Square to the south and St George's Centre to the north.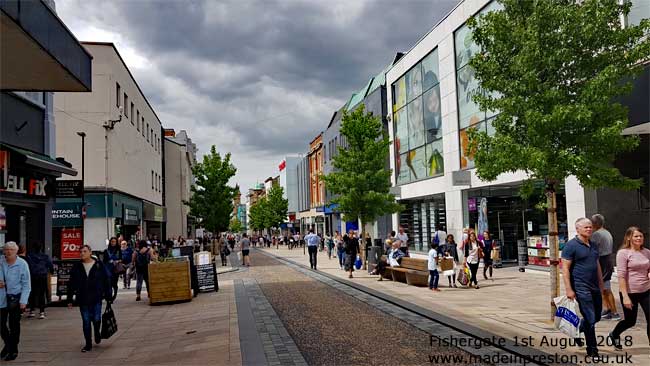 Friargate May 2019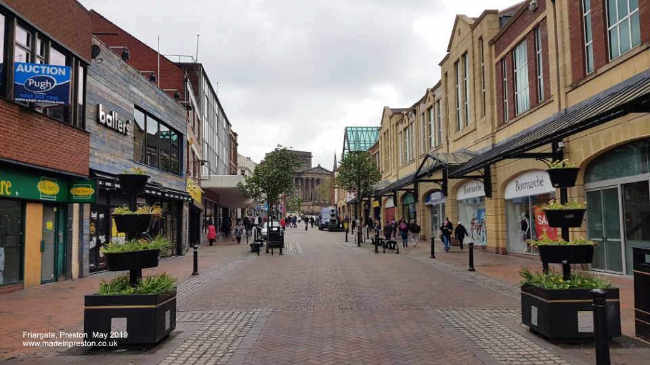 In 2021 here is the new Student Centre at UCLan: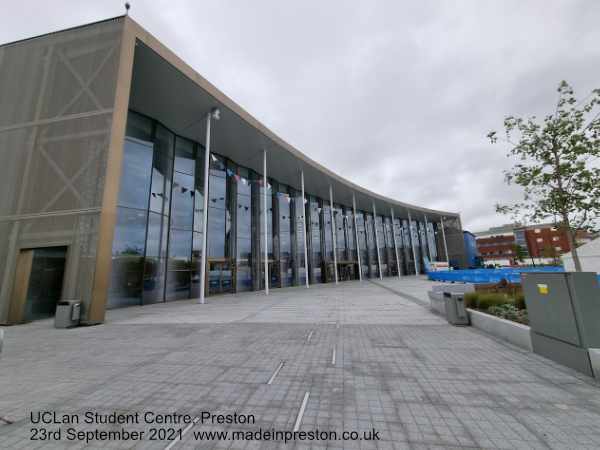 The new Engineering Block at UCLan, Preston, May 2019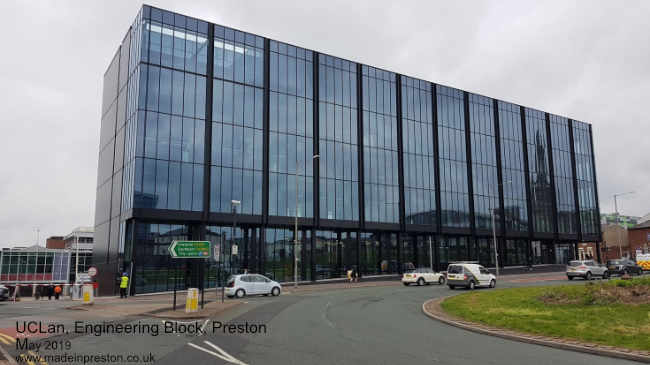 Preston Bus Station from the west, non-bus side, December 2021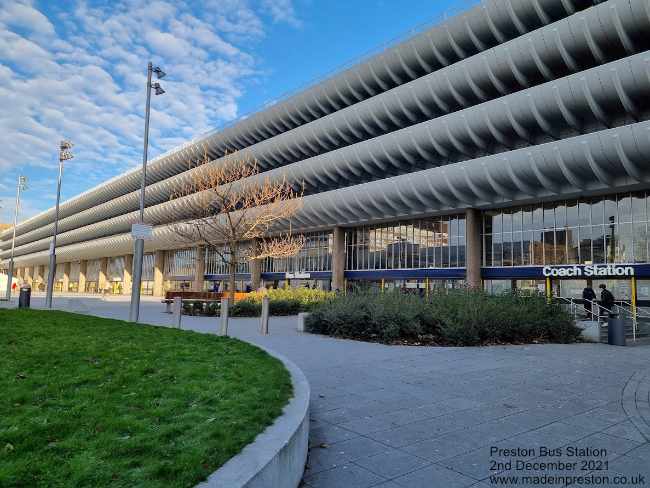 Avenham Park riverside walk September 2018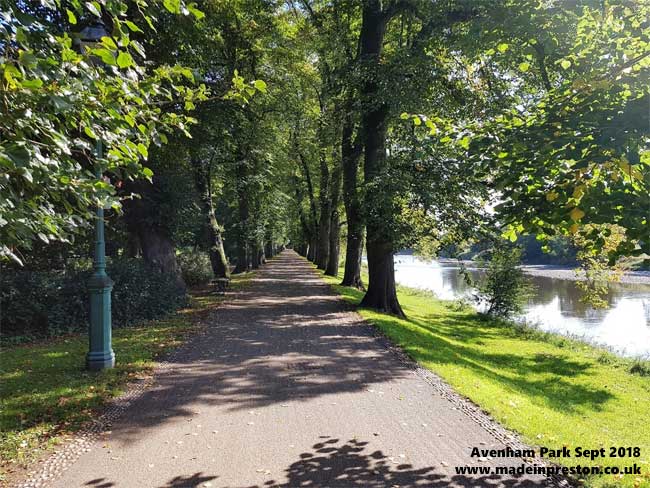 Preston skyline from the far end of the docks, 10th May 2022: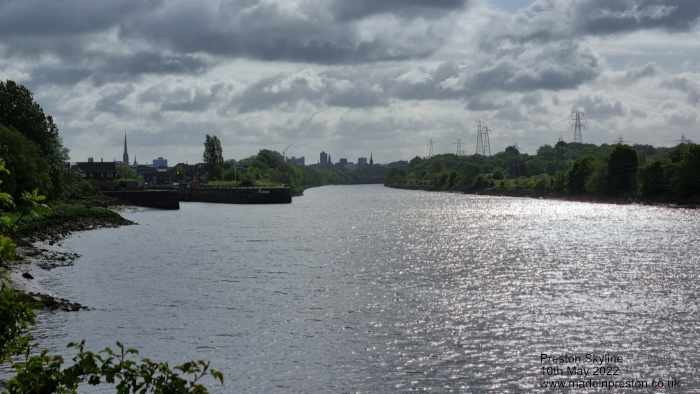 Monthly PNE status since 2005, click here.
---
www.madeinpreston.co.uk - website since 2002.
Disclaimer and Acknowledgements
We also have Facebook, Twitter and Flickr accounts. . We're not to be associated with anything else calling itself Made in Preston. This is 2002 vintage.
If only there was time to do all planned for this website. But we plod on multi-tasking with other websites and social media by the same author. Hope you like it.