Made in Preston and the surrounding area
www.madeinpreston.co.uk - website established 2002
Read about Preston and its surrounding area on this website. Things to do, things to see and things to note:
Great things have been made in the area and some still are: most of the RAF's current fighter aircraft, such as Eurofighter Typhoon and Panavia Tornado. Also at Leyland Trucks they still produce thousands of trucks.

Previously buses like the Leyland Atlantean and its predecessors. Atkinsons Vehicles, the Deltic prototype locomotive, locomotive engines, 1000s of trams and large electric motors, miles of cotton woven and rayon fabric, printing presses.
Companies such as Horrocks, Dick Kerr(English Electric), Joseph Foster(Goss), Leyland Motors, Leyland Rubber(BTR), Leyland Paints were well known nationally in their time. Slingers and Starkies were well known locally.
Inventions started in Preston such as the Arkwright water frame spinning machine that transformed cotton manufacturing and made a big contribution to the machine age.
In the 2012 Preston Guild, the Trade Procession showcased modern manufacturers. These included BAE Systems, Leyland Trucks, Plumbs furniture covers, Sika Liquid Plastics, Incoraz chemicals.
The Best Built View of Preston
In July 2016 Preston Cenotaph was upgraded to Grade 1 Listed. This is the highest level and is awarded by the Secretary of State for buildings of exceptional interest. Also on the photo is the Grade 1 Listed Harris Museum, Art Gallery & Library and the Town Hall.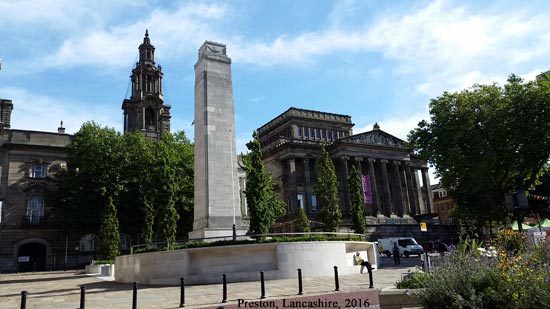 Winckley Square Restoration 2016
Just off the main shopping street, Georgian Winckley Square re-opened on 30th November 2016 after a £1.2m makeover. Here's a photo on the 29th Nov.
Fishergate and Church Street, Preston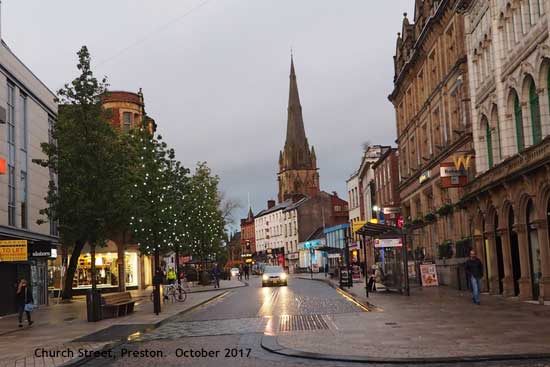 Preston Railway Station main entrance, although the favoured entrance is via the Fishergate Centre: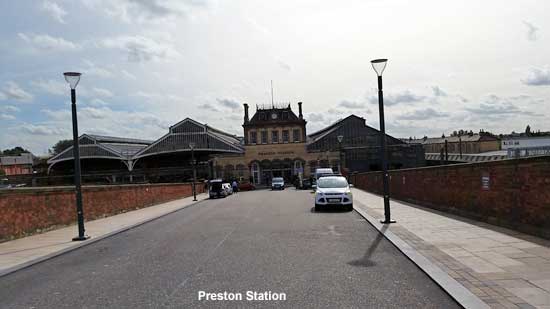 The Victorian Covered Market prior to its full makeover, Jan 2017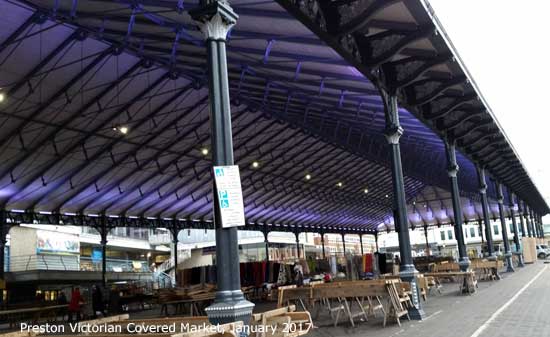 Preston Guild Hall, some big improvements of late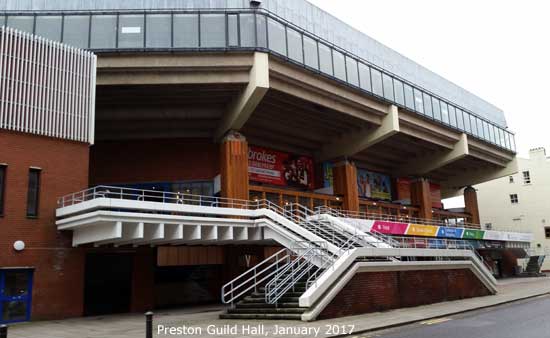 Links to More Pages:
The newest pages:
Morecambe Bus Running Day 28th May 2017
Leyland Spring Transport Show May 2017
Updated list of Preston history books. Mar 2017
RAAF Museum, Point Cook Feb 2017
Keighley & Worth Railway and Keighley Bus Museum update
Great Central Railway, Sept 2016
Heritage Open Days Venues in Preston added July 2016
Fleet Air Arm Museum, Yeovilton, July 2016
Slaidburn with the Friends of Lancashire Archives July 2016
Leyland Society and Leyland Trucks 120th Event 3rd July 2016
Things to do such as at the Harris Museum - Neon Workshop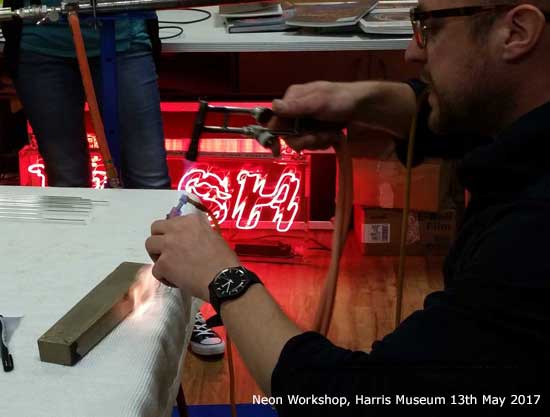 ---
Horrocks Collection
Friends of the Lancashire Archives are seeking donations to make the important and extensive collection of Horrocks information more accessible to the public. Please read more make a donation on-line using the link below.
http://www.flarchives.co.uk/catalogue-horrockses.html
Books about Preston in Lancashire
There are a few history type books listed on the history page 3.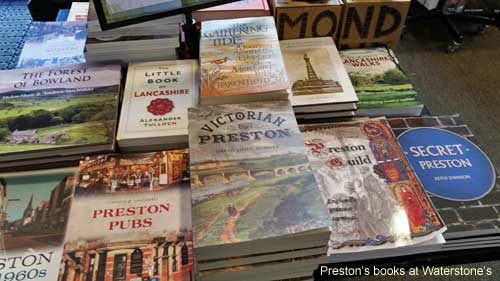 ---
Preston's great museum and art gallery.
Discover Preston in the Harris Museum, as well as outstanding collections of art, textiles, scent bottles, coins and more.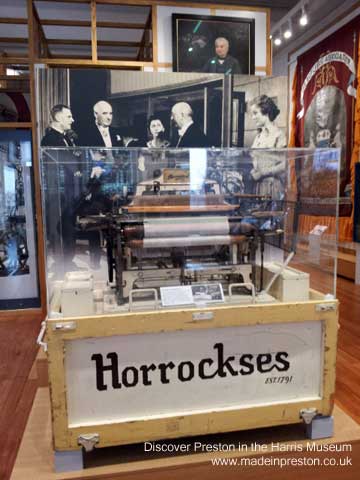 more on our history page.
Places to visit or see in Preston.
Ribble Steam Railway & Museum,
Victorian Covered Market,
Guild Wheel,
Central Methodist Church
Lancashire Records Office.
Places Nearby:

British Commercial Vehicle Museum,
Astley Hall
Barton Grange Garden Centre
Just 10 minutes walk from the centre of Preston are lovely views and in 1648 Cromwell fought the Duke of Hamilton a bit further along the river: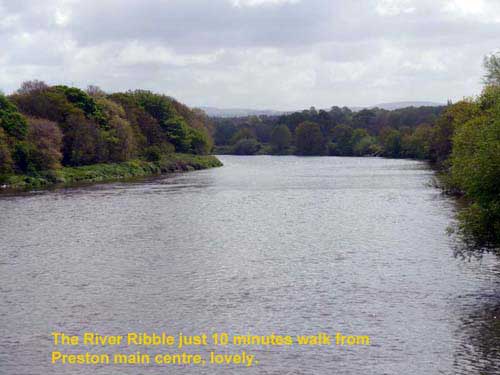 Monthly PNE status since 2005, click here.
Deepdale, home of Preston North End viewed from Moor Park..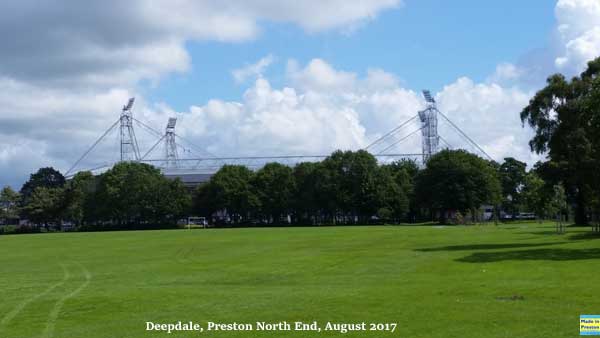 ---
A page of things that were big enough to be on the home page.
www.madeinpreston.co.uk - website since 2002.
Made in Preston - The Blog - occasional ramblings about Preston.
The North Westerly Blog - infrequent ramblings in general.
Disclaimer and Acknowledgements
We also have a Flickr account. We're not to be associated with anything else calling itself Made in Preston. This is 2002 vintage.