Made in Preston and the surrounding area
www.madeinpreston.co.uk - website established 2002
Read about Preston and its surrounding area on this website. Things to do, things to see and things to note:
Great things have been made in the area and some still are: most of the RAF's current fighter aircraft, such as Eurofighter Typhoon. Also at Leyland Trucks they still produce thousands of trucks.

More pages:
The Harris, 125 years old, and Renewal plan
The Harris Museum, Art Gallery & Library is a Grade 1 listed building containing magnificent collections. In its 125th year it needs critical repairs and revitalisation. A case is being made and funding sought but it needs as many people as possible to show that they care. A fundraising page has been set up.
Please visit the link below to find out more, every bit counts.
https://www.theharris.org.uk/support-us/make-a-donation/
Visit our reports on our Harris webpage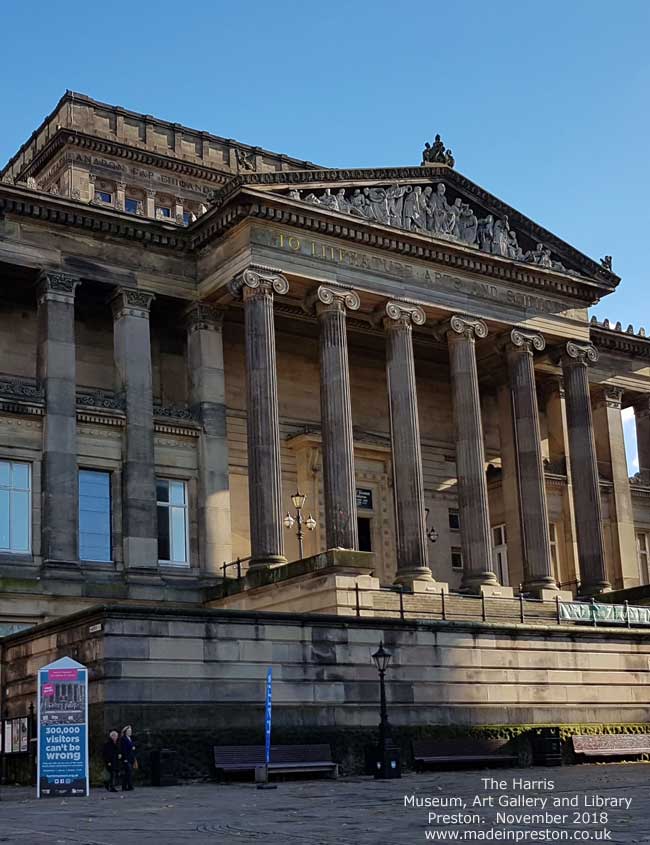 Made in Preston - The Blog - occasional ramblings about Preston
The North Westerly Blog - infrequent ramblings about things in the North West and places.
What's on at The Harris
Coming soon:
The Artful Line: Drawings from the Harris Collection and The Courtauld Gallery
15 February - 31 May 2020
Exhibition Preview is on Friday 14 February.
Free entry, everyone welcome.
A drawing can be a first thought rapidly sketched, a complex work made in preparation for a finished composition, or an independent artwork.

15 February - 10 May 2020
Solo exhibition by Abigail Reynolds

In the Heritage Reading Room
Spring exhibitions preview night 14 February 5 - 7pm

Artist Abigail Reynolds travelled to the sites of fifteen former great libraries along the Silk Road to consider what a library means today.
Preston's Main Scenes
Fishergate August 2018
Fishergate looking well with its trees and the restricted vehicle access. Preston's main shopping street with the Fishergate Centre and station at one end and the ornate Miller Arcade and the excellent Harris at the other. The charms of Georgian Winckley Street and Square to the south and St George's Centre to the north.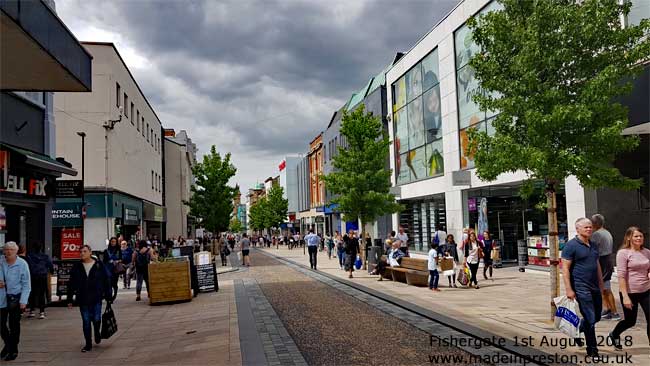 Friargate May 2019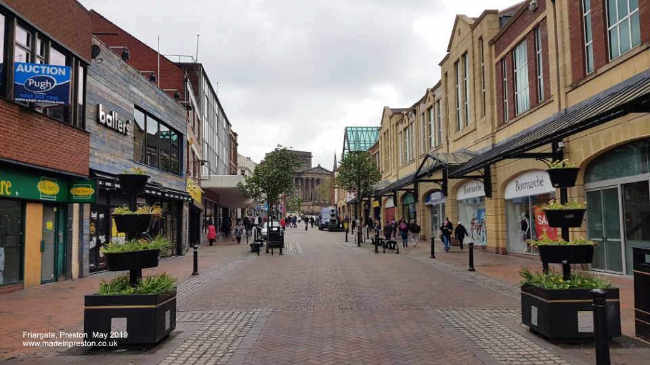 The new Engineering Block at UCLan, Preston, May 2019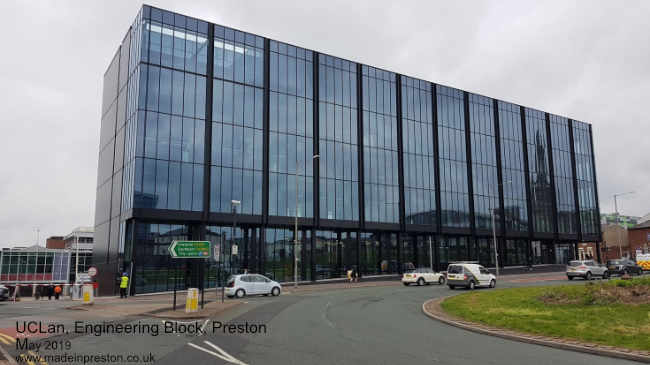 Avenham Park riverside walk September 2018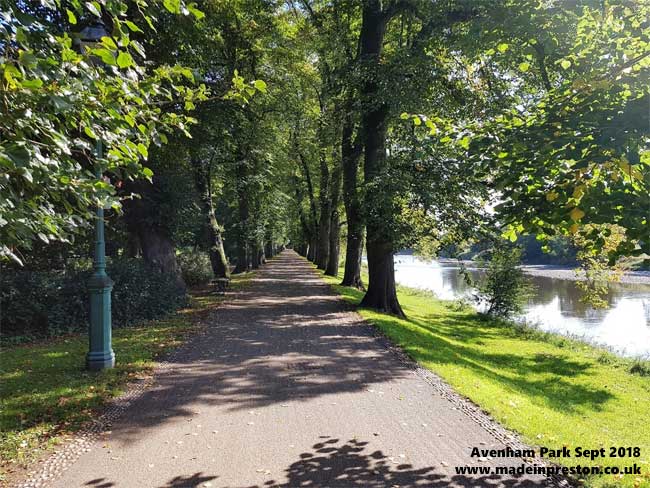 The newest pages: The blogs are updated every few weeks.
Monthly PNE status since 2005, click here.
---
www.madeinpreston.co.uk - website since 2002.
Disclaimer and Acknowledgements
We also have Facebook, Twitter and Flickr accounts. . We're not to be associated with anything else calling itself Made in Preston. This is 2002 vintage.
If only there was time to do all planned for this website. But we plod on multi-tasking with other websites and social media by the same author. Hope you like it.